Amy Schumer Deals With Midlife Crisis In 'Life & Beth' Trailer [Watch]
Hulu streaming platform has dropped on Twitter the first trailer for "Life & Beth," a comedy series featuring comedian Amy Schumer. In the trailer, Schumer's character Beth could be seen dealing with a midlife crisis.
The two-minute, 26-second trailer was unveiled Tuesday. It opens with the comedian sitting on MRI (Magnetic Resonance Imaging) table while sharing details about her health with a doctor.
As soon as the doctor says, "Just a few questions," Schumer replies, "I can just save you some time," before sharing, "I've had over 30,000 drinks. I don't really chew my food, and I'm like barrelling toward 40."
The doctor asks Schumer's Beth if she has any "pre-existing conditions" to which she replies, "I'm a woman." The trailer further shows Schumer at a party where she tells her female friends that they are "way too old" to be in a place like this.
In the next scene, the comedian realizes that her boyfriend is "way more successful than her" and she is just following him around as a "loser." Schumer breaks up with her boyfriend and quits her job. "I'm finally listening to my instincts," she says. "And I'm going for what I want."
"Things were going great until they weren't," Hulu captioned the trailer. "#LifeandBeth premieres March 18 on @hulu."
Fans took to the comments section to share their reactions.
"This is amazing," one of the fans wrote, while another one commented, "All i need is glass of red and this for a relaxing evening." A user wrote, "Oh, so ready to watch."
"Life & Beth" is penned and helmed by Schumer. The series is currently under post-production and it is slated to drop on the Hulu platform on March 18.
Besides Schumer, the series will also star Violet Young as a younger version of Schumer, Yamaneika Saunders will portray Kiana, Michael Rapaport as Leonard, and Susannah Flood as Ann.
On the work front, Schumer has been a regular on the popular TV series "Saturday Night Live" since 2015. She was featured in a drama movie last year, "The Humans," which was helmed by director Stephen Karam. She was also featured in "No Activity" and "Crashing" TV series.
On the personal front, Schumer made headlines for getting rid of her face fillers in December last year.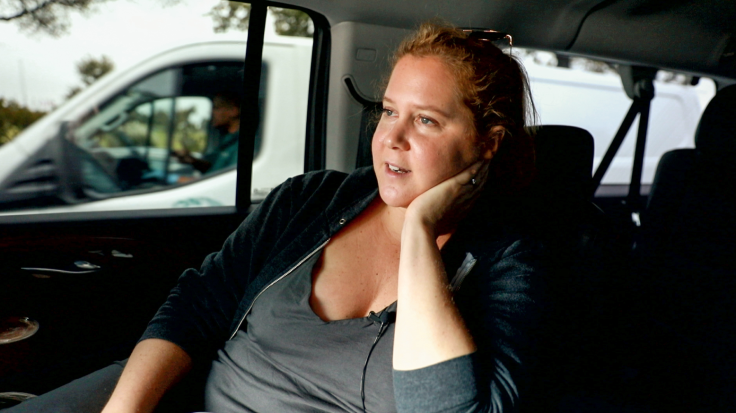 © Copyright IBTimes 2023. All rights reserved.