Analysis: Nortel case delay highlights Canada crime approach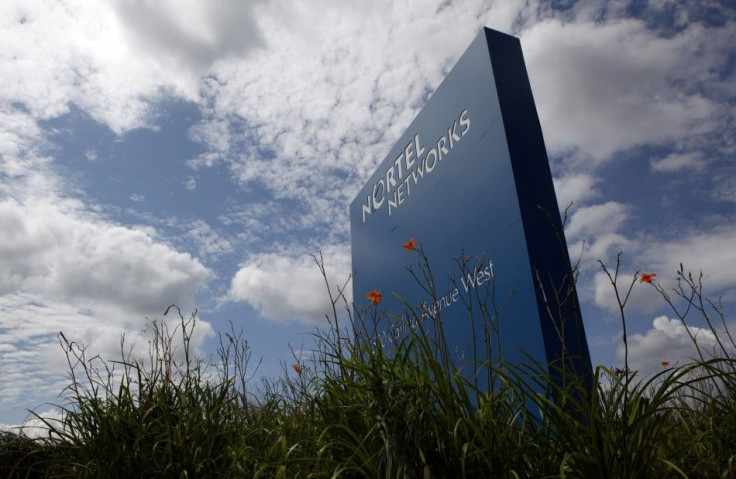 The years-long delay in bringing three former Nortel Networks executives to trial for fraud has reinforced Canada's well-earned reputation as a laggard in markets enforcement, particularly when compared with the United States, its critics say.
Jurisdictional issues, lack of personnel and a national police task force that has not produced results all contribute to what lawyers and academics say is Canada's dysfunctional approach to prosecuting white-collar crime.
There is no question that the U.S., if you look empirically, is way better at enforcing these kinds of things, said Ramy Elitzur, a professor at the University of Toronto's Rotman School of Management.
Nearly eight years has passed since former Nortel Chief Executive Frank Dunn, former Chief Financial Officer Douglas Beatty and former Controller Michael Gollogly were fired from the one-time tech industry heavyweight.
Accused of altering financial statements to ensure lucrative bonuses, they only stepped in court to hear opening statements in their trial on Monday.
If the proceedings last the expected six months, it will prove to be a shorter ordeal than the prosecution of fraud at theatre company Livent, which went bankrupt in 1998, a few years before the U.S. scandals at Enron and WorldCom.
Livent founders Garth Drabinsky and Myron Gottlieb were convicted in 2009, and were not jailed until they lost an appeal last fall. The principles at Enron and WorldCom went to prison more than half a decade ago.
It does take longer here, said P.M. Vasudev, a law professor at the University of Ottawa. There is a perception that enforcement on this side of the border is not as rigorous and it is more difficult to secure convictions.
PATCHWORK REGULATION
Vasudev and others point to the Canadian securities regime, which is a patchwork of ten provincial regulators, rather than the single-regulator system of the U.S. Securities and Exchange Commission.
Investigations of major cases are carried out by the Royal Canadian Mounted Police's Integrated Market Enforcement Teams, established in 2003 to beef up the country's approach to prosecuting corporate crime.
The several layers of authority lead to delays, critics say, while the RCMP has not lived up to expectations.
I think that the RCMP is a great organization, but I mean the skills you need to investigate something like this are very very different than, say, a homicide, says Elitzur, echoing a common perception.
Also a problem is the fuzzy line between the authority of provincial regulators, which have powers to lay quasi-criminal charges, and crown prosecutors.
IMPROVEMENT
Even so, observers say the record of prosecutors in Canada has improved in recent years. The Livent case, after all, did end in a conviction, as did the prosecution of lawyer Stan Grmovsek, who pleaded guilty to insider trading in 2009.
Looming large in the rearview mirror, however, are debacles such as Bre-X, the largest corporate fraud in Canadian history, involving a gold-salting scam at the company's Busang property in Indonesia.
Enthusiasm over the supposed worth of the deposit drove Bre-X's market value to nearly C$6 billion in the mid-1990s, before independent surveys showed the deposit was worthless, prompting the shares to plummet to nothing.
Chief geologist John Felderhof, the only figure in the fraud ever charged with the crime, was acquitted of insider trading 2007.
Such cases have long stuck in the craw of Canadian market watchers, who say the impression that market security is lax is a deterrent to foreign investment.
Asked about delays in the system, Brendan Crawley, a spokesman for Ontario's attorney general, said his office takes white-collar crime very seriously.
This ministry has a number of experienced counsel dedicated to providing advice to police and to prosecuting difficult, lengthy and complex criminal cases involving white collar crime, he said.
Cristie Ford, a law professor at University of British Columbia, said the approach of Canadian prosecutors is not the same as the get the bad guys approach of their U.S. counterparts.
In Canada, the Crown is taught not to think of its job as being to win... They are representatives of the Crown and are charged with administering justice, she said.
I've often defended the Canadian approach, which is more about compliance before the fact and less about enforcement after the fact, but a compliance-oriented approach is only going to work where the reality of meaningful enforcement is there in the background.
© Copyright Thomson Reuters 2023. All rights reserved.
FOLLOW MORE IBT NEWS ON THE BELOW CHANNELS