Andrew Cuomo Resigns Amid Sexual Harassment Accusations, Calls For Impeachment
Amid mounting pressure and possible impeachment, New York Gov. Andrew Cuomo announced Tuesday that he would resign, effective in 14 days. The decision comes after the state's attorney general commissioned an investigation by private attorneys, which concluded that Cuomo sexually harassed 11 women while in office.
"I think that given the circumstances the best way I can help now is if I step aside and let government get back to government, and therefore that is what I'll do, because I work for you, and doing the right thing, is doing the right thing for you," Cuomo said in a press conference.
Cuomo's resignation comes as the sexual harassment allegations prompted most of his allies to abandon him. President Joe Biden and House Speaker Nancy Pelosi and others had called for Cuomo to step down.
In announcing that he is "stepping aside," Cuomo called the impeachment investigation "politically motivated."
"I'm a New Yorker, born and bred. I'm a fighter and my instinct is to fight through this controversy because I truly believe it is politically motivated, I believe it is unfair and it is untruthful and I believe it demonizes behavior that is unsustainable for society," he said.
Lieutenant Gov. Kathy Hochul will serve the rest of Cuomo's term, becoming the state's first female governor. Hochul, 62, was first elected lieutenant governor of New York in 2014 and won reelection in 2018.
Cuomo, 63, was serving his third term in office. He was first elected governor in 2014.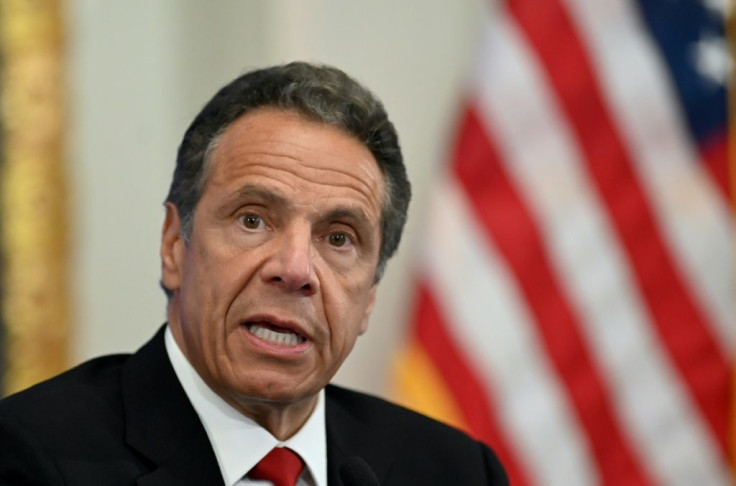 © Copyright IBTimes 2023. All rights reserved.