Andrew Garfield Has No Plans To Play Spider-Man Again After 'No Way Home'
KEY POINTS
Andrew Garfield said everyone would call him a liar for the rest of his life, but he does not plan to portray Spider-Man again
"Tick, Tick...Boom!" director Lin-Manuel Miranda said Garfield denied his participation in "Spider-Man: No Way Home"
Despite Garfield's denial, Miranda said he knew the actor was going to be part of the film
Andrew Garfield said he has no plans to play Spider-Man again after lying to the world about his return in "Spider-Man: No Way Home."
Garfield, 38, spoke with senior culture and events editor Marc Malkin at the 28th Screen Actors Guild Awards Sunday. During the interview, he shared his plans for his former superhero character.
"No plans, that's the truth," Garfield said at Variety On the Carpet presented by DIRECTV. "Everyone's gonna call me a liar for the rest of my life. I'm the boy who cried wolf."
Garfield got nominated for best male actor in a leading role Lin-Manuel Miranda's "Tick, Tick...Boom!" Miranda, who opened the show alongside "Hamilton" stars Leslie Odom Jr. and Daveed Diggs, recalled how Garfield lied about his appearance in Tom Holland's most recent "Spider-Man" movie.
"To his credit, he never said it to me," Miranda told Variety. "He always denied it, but I was there the day it leaked. He was on my set in November when it leaked that he was in talks and I quietly went up to him and said, 'Bro, are you in the new 'Spider-Man?'"
Garfield told the director, "Shut up, Shut up." According to Miranda, "It was the worst acting I'd ever seen him do."
"And I went, 'He's gotta practice that, that denial,' and he got very good at it, but I was there when he first workshopped it," Miranda added.
Garfield had been asked multiple times about a potential cameo in Holland's third movie. However, he repeatedly denied it to the world. He even lied to his ex and former "Spider-Man" leading lady Emma Stone when the latter asked him about it.
"Emma kept on texting me. She was like, 'Are you in this new 'Spider-Man' film?'" Garfield said when he appeared on Josh Horowitz's "Happy Sad Confused" podcast. "And I was like, 'I don't know what you're talking about.'"
He continued while laughing, "She was like, 'Shut up. Just tell me.' I'm like, 'I honestly don't know.' I kept it going, even with her. And then she saw it. She was like, 'You're a jerk.'"
The "Mainstream" actor also admitted to Ellen DeGeneres how he felt when he lied about his participation in the latest "Spider-Man" film.
"I lied to people for a good two years, and I lied to the internet for two years and it felt great," Garfield said.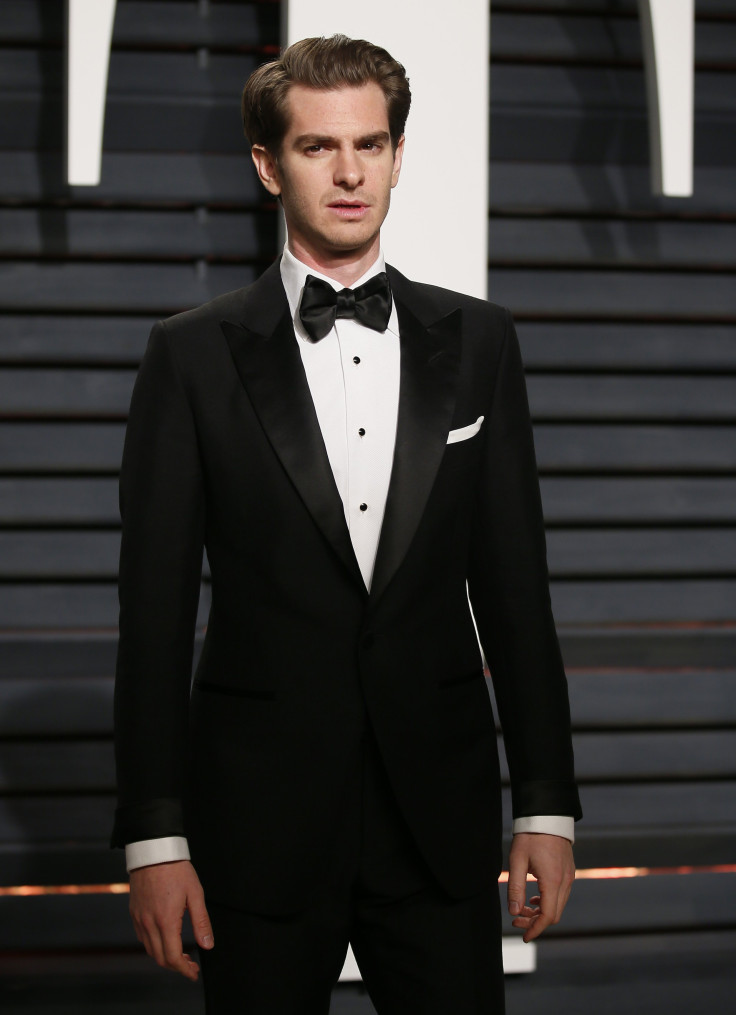 © Copyright IBTimes 2022. All rights reserved.
FOLLOW MORE IBT NEWS ON THE BELOW CHANNELS