Will Smith Responds To Andrew Garfield's Wish To Sing 'Welcome To Miami' At Oscars [Watch]
Will Smith has responded to Andrew Garfield's idea of opening the Oscars with the song "Welcome to Miami," which was originally dropped by the "Men In Black" star.
"I think I might do that! He's a real musician," Smith told Variety on Wednesday. "I would consider that! That sounds like fun."
The official Twitter handle of Variety shared the clip:
Garfield, who earned an Academy Award nomination Tuesday, opened up about his wish to perform at the Oscars, which is slated to air on March 27.
"I've watched the Oscars since I was a kid. Being involved in that way would be surreal, to understate it. If it's the right thing, it's the right thing," Garfield told Variety on Tuesday.
"In the month or so I'd have to prep, I think I could get there to be confident enough to take a swing at something," Garfield said. "Listen, I'm available. I'm open."
The 38-year-old actor said the last time he sang before his musical drama, "tick, tick...BOOM!" was Smith's music track, "Welcome to Miami" during a karaoke. The music track was originally dropped in 1997.
"Maybe that's the opening number. I know the lyrics by heart," he added.
Besides opening the Oscars, the actor also shared the names of the celebrities he would like to see this year as a host.
"It's such a hard gig. There are a lot of people who would do it beautifully. Steve Martin and Martin Short would be pretty incredible," Garfield said. "Amy Poehler and Tina Fey should host everything. Tom Holland would be wonderful."
Considering it's Garfield's second Academy Award nomination, the actor noted this is "really emotional" for him.
"It's deeply moving to be honored and recognized in this way," he added. "It's very surreal. I keep thinking about myself as a 16-year-old acting student, just wondering if I had what it took or if I was barking up the wrong tree."
Previously, Garfield was nominated for his performance in a war drama movie, "Hacksaw Ridge" in 2017.
On the work front, Garfield will be next seen in the miniseries like "Under the Banner of Heaven" and "Brideshead Revisited."
Smith, on the other hand, will be next seen in movies like "Emancipation," "The Council," "Fast and Loose," "Bad Boys 4" and "Bright 2."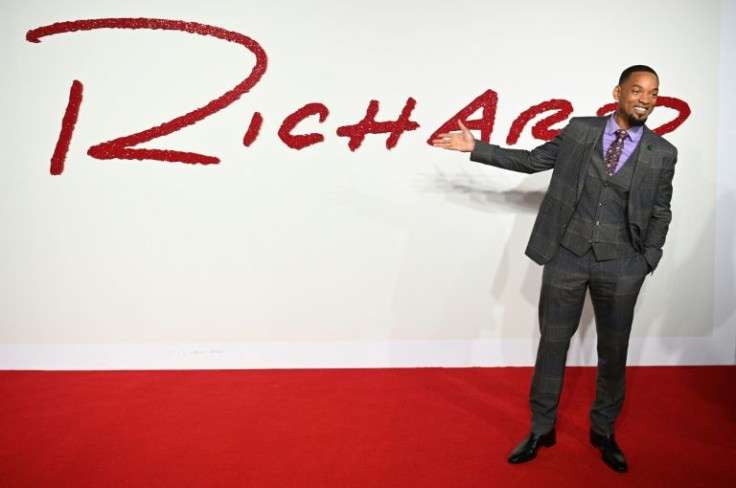 © Copyright IBTimes 2023. All rights reserved.