Andrew Getty Death: Autopsy Shows Oil Heir Died Of Meth Intoxication, Gastrointestinal Hemorrhage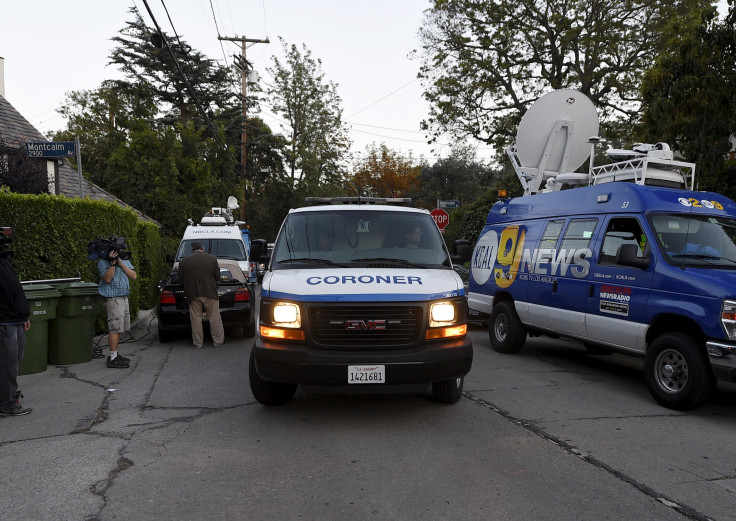 Andrew Getty, the grandson of oil tycoon J. Paul Getty, died from an ulcer-related gastrointestinal hemorrhage at his Los Angeles mansion in March, TMZ reported late Tuesday, citing the coroner's report. The 47-year-old's autopsy reportedly showed that he also had a toxic level of methamphetamine in his body, which was a contributing factor in his death.
The coroner's report stated that the oil heir's death was accidental and there was no sign of foul play in the case.
Getty had complained of stomach pain two months before his death and also planned to see a doctor, his personal assistant reportedly told authorities.
He was found unresponsive in his bathroom by his former girlfriend Lanessa DeJong, who reportedly informed authorities about his alleged drug addiction when they arrived at the scene on March 31. Investigators reportedly said that drugs and paraphernalia were found in his bedroom at his Studio City home. Authorities also found a significant amount of blood around the body and in the toilet.
Getty and DeJong had a history of domestic violence, and police were called to his Hollywood Hills home more than 30 times, and they were both often under the influence when authorities arrived. Prior to his death, Getty obtained a restraining order against DeJong, claiming that she knew about a medical condition he suffered and was demanding money and property from him to keep the information to herself.
Getty, one of four sons of Gordon P. Getty, has a net worth fortune of $2.1 billion, Forbes magazine estimated. The family is listed as the 54th richest in the U.S. and worth an estimated $5 billion.
© Copyright IBTimes 2023. All rights reserved.