Andrew Yang Confirms Shane Gillis Reached Out After 'SNL' Firing: What's Next?
Democratic presidential candidate Andrew Yang stated on Monday that he believes there is room for discussion with comedian Shane Gillis following his quick departure from "Saturday Night Live." Gillis, who was briefly hired by the long-running NBC sketch comedy show, faced a swift firing after racist and homophobic comments from his past resurfaced online. However, Yang doesn't necessarily see this as the end of the road for Gillis.
Over the weekend, the 2020 hopeful tweeted a few thoughts regarding the scandal, which signified that he believes there is a road towards redemption for the comic.
"For the record, I do not think he should lose his job," the tech entrepreneur wrote ahead of the firing, adding that he saw him as a "still-forming comedian from central Pennsylvania who made some terrible and insensitive jokes and comments." His tweet can be seen below.
Adding to that sentiment, the politician said that while he prefers other types of comedy, he would be happy to sit down and discuss his remarks. Now, it appears that Gillis has responded and the meeting is going to take place, as can be seen in Yang's follow-up tweet.
No word from Gillis on how or when the two will be sitting down, but he did speak out upon news of his firing to say that he "was always a mad tv guy anyway."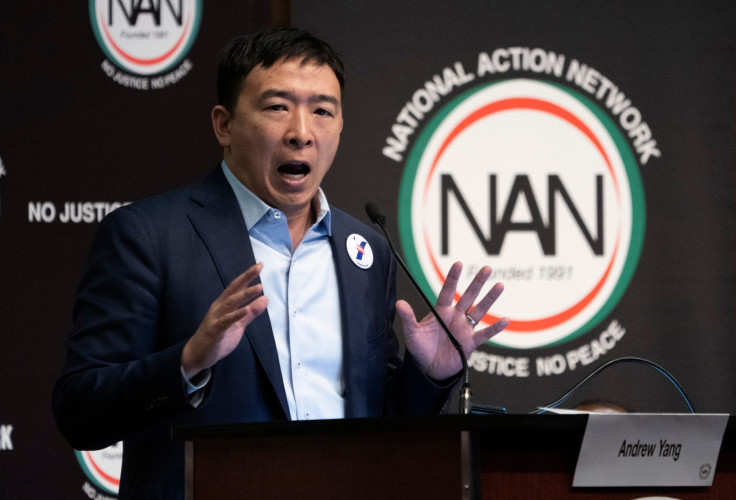 © Copyright IBTimes 2023. All rights reserved.