Android 4.4 KitKat Update Confirmed: Samsung Announces OS Rollout For 14 Galaxy Devices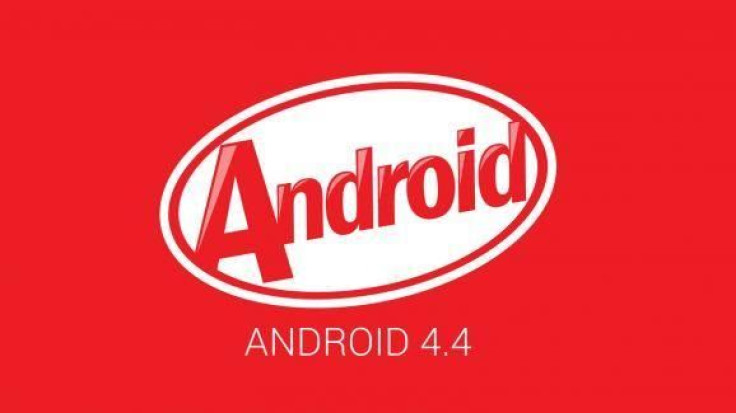 The day U.S. Samsung Galaxy owners have been waiting for has finally arrived as Samsung has announced its Android 4.4. KitKat update plans for several smartphone and tablet models.
The Korean manufacturer released a press statement on Tuesday detailing that 14 of its Galaxy brand devices for various carriers will start receiving the Android 4.4 KitKat, with some handsets expected to update right away.
Models such as the Samsung Galaxy S4 and Galaxy Note 3 on the Sprint and U.S. Cellular carriers especially should begin updating to Android 4.4 KitKat on Tuesday, if they have not already started. Reports from Monday indicated that U.S. Cellular Galaxy S4 models would begin updating to Android 4.4 on Wednesday, while Sprint Galaxy S4 Android 4.4 update actually began last week.
Among those devices now scheduled for update include: The Galaxy Note 3, Galaxy Note 2, Galaxy S4, Galaxy S4 mini, Galaxy S4 Active, Galaxy S4 zoom, Galaxy S 3, Galaxy S 3 mini, Galaxy Mega, Galaxy Light, Galaxy Note 8.0, Galaxy Tab 3, Galaxy Note 10.1, Galaxy Note 10.1 2014 Edition. Notably, the Galaxy Note 2 and Galaxy S3 are slated for an Android 4.4 update; rumors indicated that the previous generation devices might update around March.
According to Samsung, the Android 4.4 update will continue throughout the coming months. Exact rollout dates will likely be determined by the different carriers, with the most recent high-end devices likely to update first.
Users can also check for the Android 4.4 update manually by accessing Settings > General > About device > Software update on their Sprint Galaxy S4 handsets. We have checked a T-Mobile Samsung Galaxy S4 model in the New York City area and the update has not hit our handset.
The Android 4.4 KitKat update for Samsung Galaxy devices will include such enhancements as an integrated location menu, integrated Messages or Hangouts and upgraded Google Mobile Service apps.
Are you glad to know the Android 4.4 KitKat update is now official for Samsung Galaxy devices in the U.S.? Let us know in the comments below.
© Copyright IBTimes 2022. All rights reserved.
FOLLOW MORE IBT NEWS ON THE BELOW CHANNELS