Andy Cohen, Bethenny Frankel Address Their 'Feud' Over 'ReWives' Podcast [Watch]
Bethenny Frankel appeared on Andy Cohen's show, "Watch What Happens Live," to discuss their "major public feud" over the "ReWives" podcast.
Cohen recalled how their feud began in the first place during the discussion Thursday, "You have a re-wives podcast, I said I thought it was kind of hypocritical of you because you've been trashing the housewives publicly for the last three years to now go deep on The Housewives."
After explaining why the feud took place, the 54-year-old host asked Frankel's response to this. Frankel noted Cohen said all these things in the public domain -- which Cohen agreed -- instead of telling her privately, adding that he "saved the tea for the tea party."
"I actually haven't been trashing the show," she explained. "I've said it wasn't for me, 'cause I do think that it was toxic — and I'm entitled to not want to be there but still talk about it. How could I be on it for more than a decade and not have a reflection to share?"
Frankel appeared on "The Real Housewives of New York City" from 2008 to 2019.
She added, "And I'm not trashing people on the show ... it's not surprising that I would reflect on such an experience in my life, and it's not a trash-and-grab show, it's a show where I'm talking about things people might not know."
Besides Frankel, "Flipping Out" star Jeff Lewis was also a guest on the show, who chimed in during their conversation.
"No one's ever done a Housewives recap show before," Lewis said before asking how her podcast is different.
"Well, I wasn't let go by Bravo, I actually left on my own choice, so that's a little bit different. I'm not a disgruntled employee," Frankel responded. "I got fired right," Lewis admitted and Frankel replied, "That's why you're so bitter."
Lewis was a regular on media company Bravo's reality series "Flipping Out" from 2008 to 2018.
At the end of the video, Cohen looked into the camera with a straight face, while Frankel and Lewis went on with the banter.
As far as the podcast is concerned, "ReWives" was dropped on Nov. 10, last month.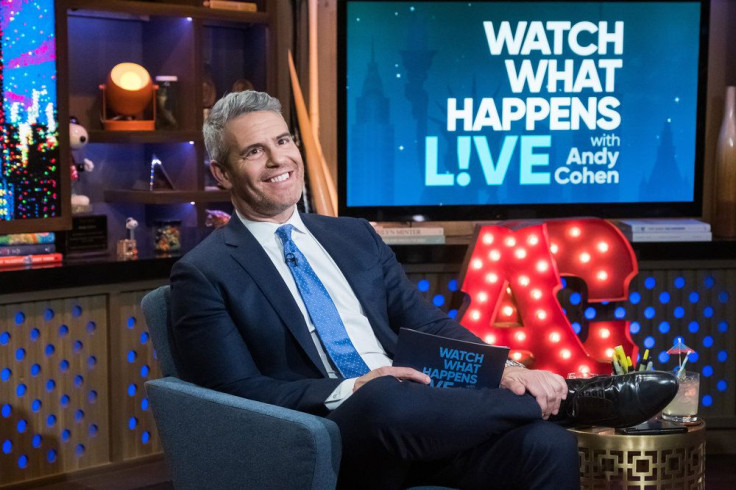 © Copyright IBTimes 2023. All rights reserved.
FOLLOW MORE IBT NEWS ON THE BELOW CHANNELS