Angelea Preston Disqualified: Top 6 'Model' Scandals [VIDEO]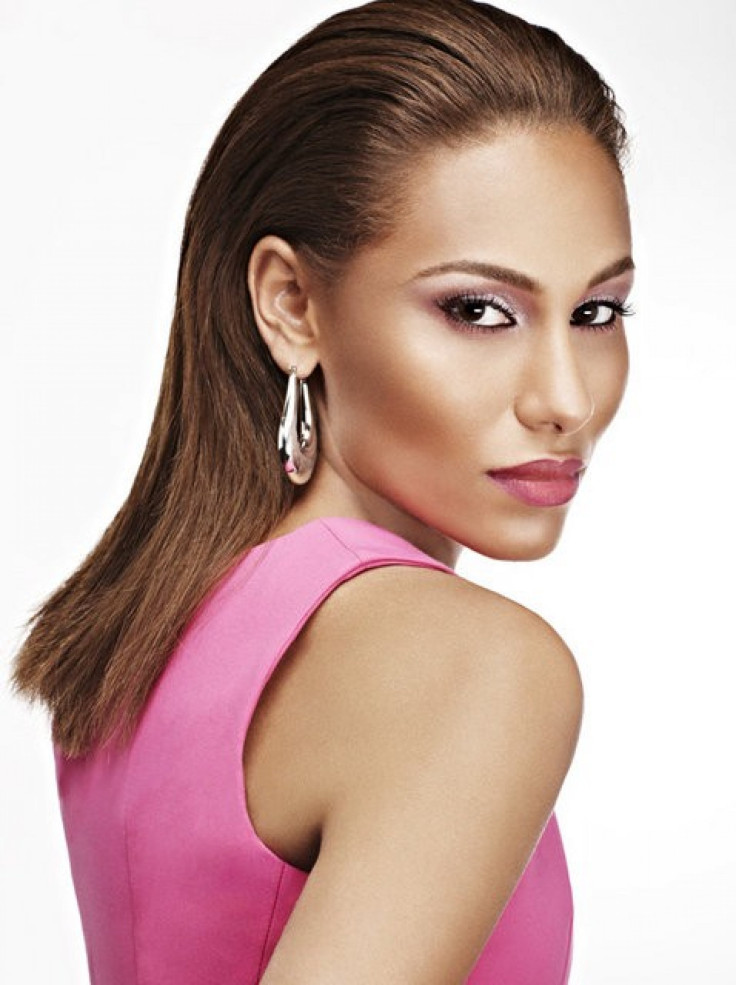 Viewers of Tyra Bank's America's Next Top Model: All Stars were shocked during the Dec. 7 finale when the favorite to win, contestant Angelea Preston, was abruptely disqualified, leaving only Lisa D'Amato and Allison Harvard up for the title.
D'Amato was named the winner eventually, but fans of Top Model have proven themselves much more interested in why Preston was eliminated, especially sincen she seemed to be Tyra's favorite for the crown.
Preston hadn't won many friends during her time on Cycle 14 of the show, but her drama-filled screentime brought in viewers and money to the CW network, and judges were pleasantly surprised by her softer look in the All Stars series.
CW has since issued an ambiguous statement about the finale disqualification, saying information about Angelea Preston had come to light after the final filming that disqualified her from the show.
As rumors circulate about what Preston was disqualified for (from breaches of contract to insinuations about her famous temper), take a look back at some of the other shocking moments on America's Next Top Model, from double eliminations and judge blowups to scandalous revelations midway through filming.
1. Cycle 4: Tyra Lets Loose on Tiffany
After Tiffany gave up during a judging test on the fourth season of America's Next Top Model, both she and fellow contestant Becca were cut from the competition. When Tiffany continued to shrug off her loss, Tyra let loose in one of the biggest blowups in ANTM history.
2. Cycle 2: Shandi Cheats on Her Boyfriend
After getting drunk at a party with her fellow contestants, Shandi ended up making out with a male model in the hot tub. Steeling herself to do the right thing, she called her boyfriend and confessed that she'd cheated... leading to some of the most painful minutes in ANTM history, and leading some viewes to blast the show for setting up contestants to get drunk and cause drama.
3. Cycle 4: Rebecca Faints
While Rebecca (Becca) was having her photo evaluated, she experienced a relapse of childhood balance disorder and fainted, shocking judges, contestants, and viewers alike. She was sent to the hospital, and everyone decided to continue on with judging and elimination.
4. Cycle 1: Robin Flashes Mr. Jay
When Robin refuses to model in a semi-nude shoot, Tyra Banks calls her out for an earlier episode where the bible-thumping contestant's modesty was less in evidence. Miss Tyra was right there, the host said. Jiggle shimmy! I saw them go round and round and up and down.
5. Cycle 15: Ann's Waistline Shocks Viewers
When contestant Ann revealed her incredibly tiny torso (her waist was so small that Miss J could put his hands around it), many viewers were appalled, suspecting that she was anorexic. America's Next Top Model didn't help matters with their sales pitch: Is Miss J going to starve herself?
6. Cycle 4: Janice Lays One on Tyra
Janice Dickinson never got along well with Tyra Banks, and the judge has slammed the show for being rigged since she was booted off the panel. But in one famous (and for some, infamous) episode in season four, Janice revealed her true feelings... generating both joy and outrage from viewers.
and just in case you missed the Dec. 7 finale...
7.America's Next Top Model: All Stars: Angelea Preston Disqualified
Need we say more?
© Copyright IBTimes 2023. All rights reserved.