Angelina Jolie Dangerously Underweight, Often Forgetting To Eat? Truth About Rumors
Does Angelina Jolie often "forget" to eat and starve herself? This is what a report by OK! Australia has claimed, but Gossip Cop has now debunked this speculation.
The Australian edition of OK! magazine claimed in a report last year that Jolie is dangerously underweight at only 77 pounds (35 kilograms) because of her bad eating habits. Brad Pitt's ex-wife reportedly often forgets to eat, according to a so-called source, because her life is extremely busy. The actress reportedly only nibbles on "strawberries and grapefruit" and drinks a few glasses of "hot water and lemon" to make sure she doesn't faint from hunger.
The OK! magazine report further claimed that Jolie is starving herself on purpose to keep her weight down. Their unnamed source claimed that she often smokes cigarettes and drinks coffee instead of eating healthy and filling food. She reportedly does this before her kids wake up in the morning so they wouldn't see her bad habits. Due to this and her supposed meager meals, the questionable tipster claimed that Jolie's weight has dropped to a "new low."
However, these claims seem to be nothing more than a fabrication. Jolie has been photographed eating and buying healthy food with her children multiple times over the years. Gossip Cop also previously reached out to a source close to Jolie who confirmed that there is no truth to OK! magazine's claims about her weight and eating habits.
Back in October 2017, the actress was spotted indulging in a Baskin-Robbins ice cream cone alone while doing some Halloween shopping, Just Jared reported. A few months ago, Jolie also enjoyed some ice cream with her son Pax during an outing.
While it's possible Jolie may enjoy eating strawberries and grapefruit, it's unlikely that these are the only healthy food she likes to eat. Jolie and her children were spotted carrying bags from Whole Foods back in August, according to Daily Mail.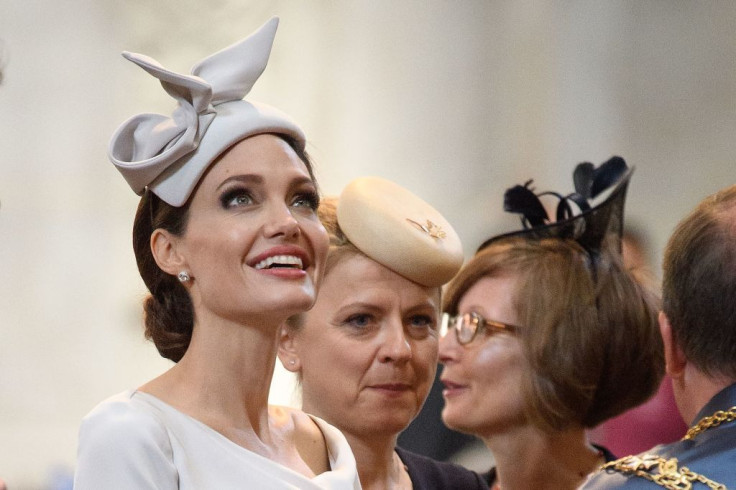 And while she may have looked slender during her outings this year, Jolie still looked healthy and not at all dangerously underweight like what the tabloid claimed. Over the weekend, Jolie looked gorgeous and radiant when she went shopping with her son Pax in LA.
This wasn't the first time that Jolie had been the subject of false OK! magazine reports. The magazine previously claimed that Jolie wanted to hook up with Drake and make him the "daddy" of the kids she shares with Pitt. However, Gossip Cop also proved that the outrageous story was made-up.
© Copyright IBTimes 2023. All rights reserved.
FOLLOW MORE IBT NEWS ON THE BELOW CHANNELS