Angelina Jolie Leaning On Don Lee, Ellen Pompeo Amid 'Tough' Brad Pitt Divorce
Angelina Jolie has reportedly been having a rough time dealing with her ongoing divorce and custody battle with her estranged husband Brad Pitt. However, sources claim the 45-year-old actress is leaning on famous friends and family to get her through the frustrating process.
Jolie and Pitt share six kids Maddox, 19, Pax, 17, Zahara, 16, Shiloh, 14, and twins Vivienne and Knox, 12. Amid her legal battles with her ex, insiders told Us Weekly that Jolie has a small circle of people "whom she trusts with her life," including her "Eternals" costar Don Lee.
"Angie has a tight support system that largely consists of her household staff, her brother, James, and a handful of very trusted friends," the source explained.
"She and Ellen Pompeo have known each other for years but really bonded during [coronavirus] lockdown because their kids are really close."
While Jolie's private life allegedly includes a strong support system, her latest film failed to attract moviegoers.
The recent release of her movie "Those Who Wish Me Dead" was a box office flop following its hybrid release in theaters and the HBO Max streaming service.
The film took in $2.8 million during its opening weekend. Globally the movie has earned $7.1 million and played in 3,188 cinemas. Box Office Pro Chief Analyst Shawn Robbins suspected several factors contributed to the failure of the film.
"The film was barely promoted even by pandemic standards and effectively went under the radar as both as a theatrical and streaming release," he says.
"We've seen a number of genre thrillers aimed at audiences of a certain age open during the past year, so there could also be an element of saturation in play."
"Those Who Wish Me Dead" is based on the novel of the same name by Michael Koryta. The story follows a smoke jumper named Hannah, played by Jolie, who attempts to bring a boy that witnessed his father's murder to safety.
However, Hannah is unaware of the boy's dark past and the two killers who are attempting to hunt him down.
Despite her legal battles and disappointing movie sales, Jolie is reportedly dealing with her various setbacks.
"The divorce has been very tough on her, both emotionally and financially … but she's found ways to cope," the insider said.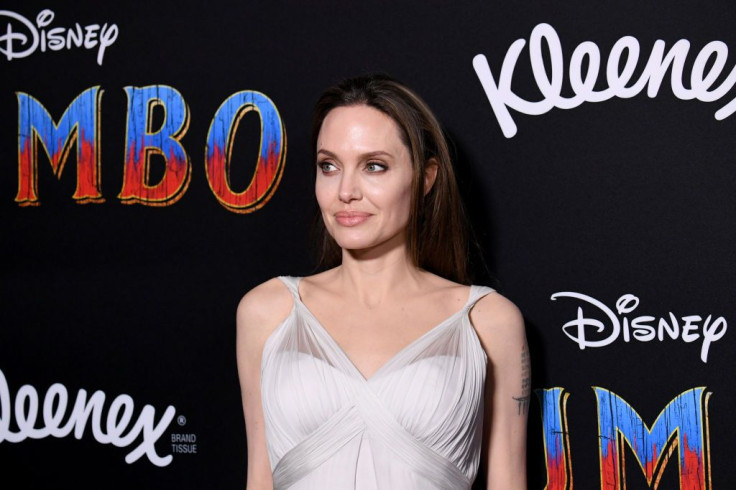 © Copyright IBTimes 2023. All rights reserved.