Angelina Jolie Reportedly Made 'Conscious Effort' To Avoid Reading About Brad Pitt, Jennifer
KEY POINTS
Angelina Jolie didn't watch Brad Pitt and Jennifer Aniston's reunion
Angelina Jolie reportedly avoids reading about Brad Pitt and Jennifer Aniston
Angelina Jolie's main focus is her work and kids
Angelina Jolie has reportedly heard about Brad Pitt's comments about his marriage while accepting his best actor award at the SAG.
However, a source told Hollywood Life said that the "Maleficent: Mistress of Evil" star has no interest in watching the awards show. In fact, the insider said that Jolie has made a conscious effort to avoid reading anything that's written about Pitt and Aniston online and in the newspapers.
"Angelina doesn't watch awards shows and neither do her kids. It's never been of interest to them or something they talk about and that's a good thing because she would not want the kids watching Brad's speech," the source said.
The source added that Jolie doesn't also read anything that's written about her and Pitt, and the actress also tries her best to avoid drama because her main priority is her work and her six children.
However, it would be best to take the claims of the tabloid with a grain of salt. If Jolie has made a conscious effort to avoid reading and watching anything about her, Pitt, and Aniston, it is unlikely for her to even be interested in listening to Pitt's comments about his marriage.
Jolie is also busy filming for her upcoming movie, and she has been consistent with prioritizing her six children since she and her ex-husband divorced.
Meanwhile, it is also untrue that Jolie has lost a considerable amount of weight while fighting for custody of her children. An unnamed source told Radar Online last week that Jolie is barely 100 pounds at the moment, and she hasn't been seen eating a full meal.
"Food's the last thing on her mind and she's getting by on just fruit, the occasional bite of protein and gallons of coffee to keep her energy levels up. What makes it so bad is she thinks this is healthy," the source said.
This isn't the first time that Jolie has been rumored to be underweight. However, she has not said anything about struggling with her health.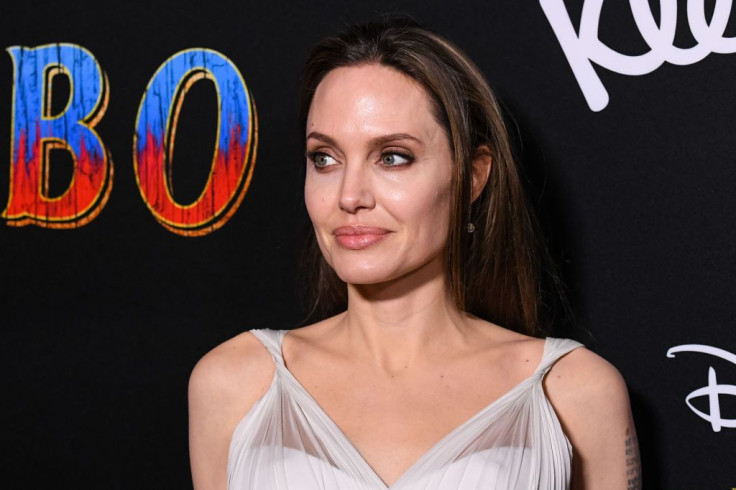 © Copyright IBTimes 2023. All rights reserved.