Angelina Jolie Wants To Fire Judge In Custody Battle With Brad Pitt, Source Says
KEY POINTS
Angelina Jolie wants to fire the judge overseeing her divorce because the custody battle is not in her favor, according to a source
Brad Pitt wants to keep the judge to ensure that their personal details will not be disclosed to more people
Jolie's laywer said she only wants a fair trial based on facts, with no special favors extended to either side
Angelina Jolie has another motive for wanting to fire the judge overseeing her divorce case with Brad Pitt, according to an insider.
Several outlets previously reported that Jolie wanted to remove Judge John W. Ouderkirk from her divorce case due to insufficient disclosure. However, one source has claimed that the move is actually all about the exes' custody battle because Jolie has been requesting for more child support and the odds appear to be not in her favor.
"This is about how much time Brad gets with the kids, how does sharing time with the kids work … This divorce has been going on for four years, for goodness' sake," the source told Page Six.
The insider also considers Jolie's move unusual because Pitt's team wants to keep the judge to ensure that their personal details are kept private and won't be divulged to more people.
Pitt and Jolie share six children: Maddox, 19, Pax, 16, Zahara, 15, Shiloh, 14, and 12-year-old twins Vivienne and Knox.
When Jolie filed for the judge's disqualification she cited insufficient disclosure and stressed that just like other judges, Ouderkirk should follow the same rules of disclosure and conflict of interest.
Jolie's filing claims that Ouderkirk has "failed to disclose the cases that demonstrated the current, ongoing, repeat-customer relationship between the judge and Respondent's counsel."
Moreover, Pitt's laywer, Anne C. Kiley, "actively advocated for Judge Ouderkirk's financial interests in moving — over the opposing party's opposition — to have his appointment (and his ability to continue to receive fees) extended in a high profile case."
"It doesn't matter if Judge Ouderkirk is actually biased. Under California law disqualification is required so long as a person aware of the facts 'might reasonably entertain a doubt' about Judge Ouderkirk's ability to remain impartial," the filing continued.
The same insider said that Jolie has the right to do this but likened the celebrity mom's move to someone who is only looking for a new referee.
"Jolie is basically trying to fire the private judge overseeing their divorce case. She has every right to do this, but if she thought she was in a good place in this legal proceeding, she wouldn't need to do it," the source added.
"This is a classic case of someone expecting a bad decision trying to delay the process by asking for a new referee."
However, Jolie's lawyer insisted that they only want a fair trial.
"As is set forth in the filing, all my client is asking for is a fair trial based on facts, with no special favors extended to either side," Jolie's attorney Samantha Bley DeJean said in an email to The Associated Press as quoted by Houston Chronicle.
"The only way litigants can trust the process is for everyone involved to ensure that there is transparency and impartiality."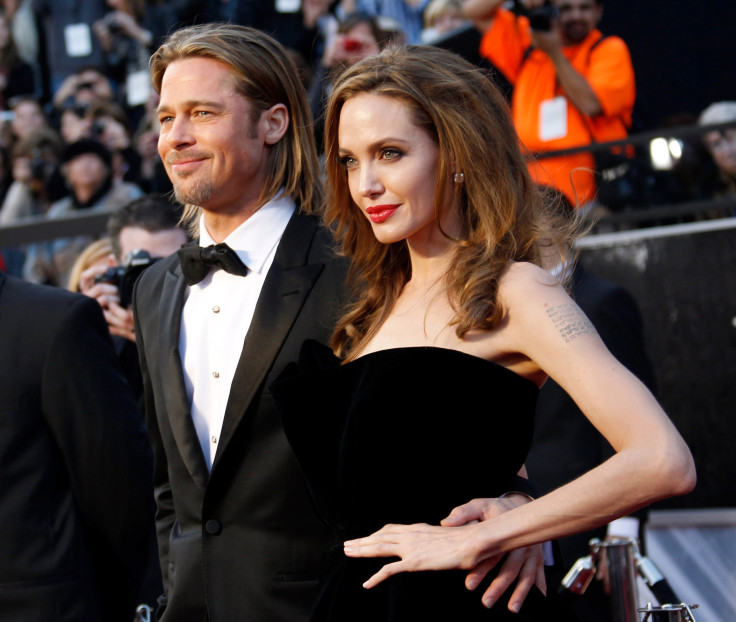 © Copyright IBTimes 2023. All rights reserved.
FOLLOW MORE IBT NEWS ON THE BELOW CHANNELS