'Angry Birds' Announces New Bird, User Stats; Is An IPO Imminent?
ANALYSIS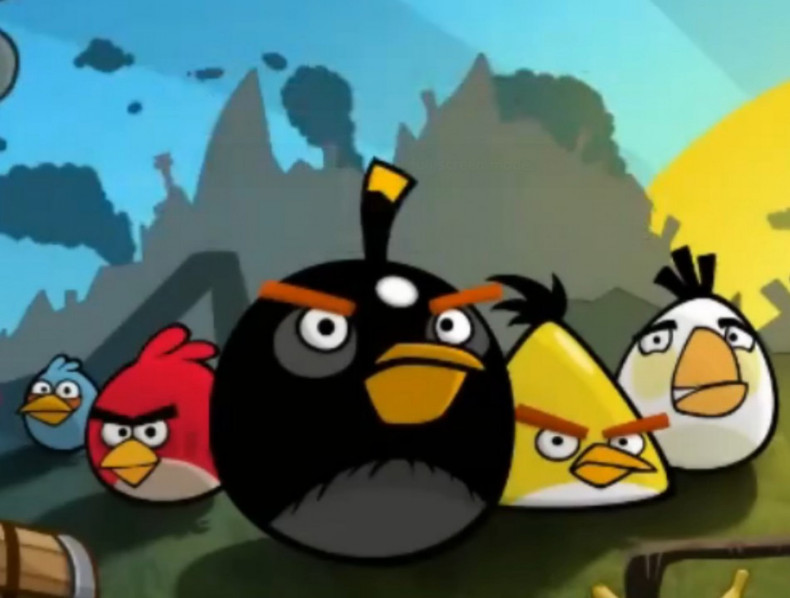 Visiting the Web 2.0 Summit in San Francisco, Rovio Entertainment's North American general manager Andrew Stalbow told the audience that 30 million people play their hit game 'Angry Birds' on a daily basis, and 130 million people play it monthly. As a result, users play 'Angry Birds' for 300 million minutes every day. That adds up to 109.5 billion minutes per year, or 1.8 billion hours.
In addition, Rovio announced a surprise for fans this Halloween: A new update will introduce a brand-new bird, which reportedly looks like a yellow duck. The special ability of this yellow duck is uncertain thus far.
Stalbow also told the audience that the game has caught fire in China. In fact, China is the game's second largest and fastest growing market, which may have something to do with the Chinese Moon Festival level added to the Angry Birds Seasons game in August.
These announcements come just one week after Rovio Entertainment CMO Peter Vesterbacka hinted at a possible 2012 IPO, and corrected estimates that the company's valuation was actually a bit north of [$1 billion].
Since Rovio Mobile released the game on Dec. 10, 2009, 'Angry Birds' has sold over 12 million copies in Apple's App Store, and has been reproduced for various other platforms like the Android Market and the Google Chrome Web Store. The game is the No. 1 paid app in 67 countries, and is one of the most successful game franchises of all-time.
Currently, there are three different iterations of the original game 'Angry Birds,' in which players use a slingshot to launch multi-colored birds at structures populated by evil green pigs. There is the classic Angry Birds game, and two special editions called Angry Birds Seasons and Angry Birds Rio. Angry Birds Seasons features holiday-themed levels for Halloween, Valentine's Day, St. Patrick's Day, Easter, and Christmas, while the latter game, Angry Birds Rio, was released as a promotional tie-in with the 20th Century Fox animated film Rio.
Since the game's release in 2009, Rovio Entertainment has been growing in size to accommodate the high demand for more Angry Birds. The company has developed a long line of Angry Birds-themed toys, accessories, and even movies.
We're insanely profitable, Vesterbacka said. We are very, very profitable. We're not a publicly traded company yet but we can fund our own growth.
Merchandise makes up about 10 to 20 percent of Rovio's business, through plush dolls, toys, apparel, speakers, board games and a lone cookbook. Rovio also managed to recruit Marvel Studios chairman David Maisel, producer of the 'Iron Man' films, who has agreed to become an executive producer of Angry Birds' movies.
Hollywood is hot for the [Angry Birds] brand, said Stalbow at TechCrunch Disrupt. There's a very strong focus on Angry Birds to turn it into an entertainment franchise. That's why I joined.
Even Russian President Dmitri Medvedev has praised Angry Birds, for creating an occupation for a huge number of officials who now know what to do with their leisure time.
Should Rovio go public in 2012, it would join other social media titans eyeing their own IPOs, including Groupon, Zynga and Facebook. But more so than other companies in the gaming industry, Rovio has what it takes to compete in the market. In less than two years, Rovio has proven that its freemium model can fund the company, as well as its ever-growing line-up of merchandise.
We think we have a good shot at being the first entertainment brand that has a billion fans--people we can talk to and have a dialogue with every day, Vesterbacka said.
Rovio raised a $42 million funding round in March, from investors like Accel Partners and Atomico Ventures. Mikael Hed, Rovio's CEO, said it's very possible the company would hold another round of funding before an IPO.
We're still building a lot of our infrastructure, our company, our platform, everything, Vesterbacka said. There's a lot of good discipline in having to be ready to go public.
Rovio has not outlined a timeframe for a 2012 IPO.