Animal Crossing: Andy's Room From 'Toy Story' With Woody And Buzz Recreated
KEY POINTS
A user on Reddit recently shared his recreation of Andy's room from "Toy Story" on "Animal Crossing: New Horizons"
The room comes complete with friends Sheriff Woody and Buzz Lightyear as well as blocks and toy boxes as seen in the "Toy Story" films
The robot personalization that "Animal Crossing: New Horizons" allows has added to the game's success since its March release
The customization options for "Animal Crossing: New Horizons" have added one of the most iconic duos in recent cinema history to its roster.
Sheriff Woody and Buzz Lightyear from Star Command have found their way to Tom Nook's island by way of Andy's room, Screen Rant notes. Andy was the first owner of the duo seen in the first three "Toy Story" movies from Disney and Pixar. A player of "Animal Crossing: New Horizons" recreated Andy's room, the latest in a long line of fan-made designs being uploaded and shared on the hit game.
Reddit user Tengu_Boogie posted an image of his creation in the game's subreddit even as other players are welcomed to download the pattern. Both Woody and Buzz are shown lying face down in the room, as they would if humans like Andy would wander in.
The room itself comes complete with blocks and toy boxes. All of the other items in the "Toy Story" themed room can be found in "Animal Crossing: New Horizons" without using player-made patterns, for anyone who has the time to collect enough bells for the full set.
"Animal Crossing: New Horizons" is a single-player game by design, but thanks to its many social features (as well as the global pandemic), it has become one of the biggest hits of 2020. Players have taken to trading villagers, swapping DIY recipes, and turning their islands into art exhibits for other fans to visit, among other things.
Some players have even offered their services as designers and gardeners to players who don't have the time to maintain their islands on their own, effectively earning a semblance of a living from "Animal Crossing: New Horizons."
The look of the game seems a perfect fit for Buzz and Woody, although there are other unofficial crossovers that have made their way to the island. Rick Sanchez's garage from "Rick & Morty" has been recreated by some players while some have recreated the intro to "Avatar: The Last Airbender." Still, others have taken a bearded cowboy to build a room with the "Red Dead Redemption 2" theme, says Screen Rant.
Not even Nintendo itself could have predicted the massive hit that "Animal Crossing: New Horizons" would become, particularly regarding the creativity that customization has brought out. Although some may whine about the lack of official content for the game, the people willing to show off their own creativity have found their own unique ways to make their island stay an enjoyable one.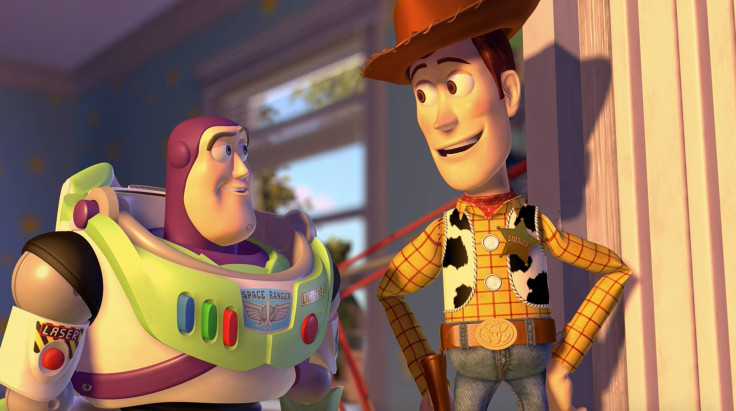 © Copyright IBTimes 2023. All rights reserved.
FOLLOW MORE IBT NEWS ON THE BELOW CHANNELS