Anna Chlumsky Pregnant: Vada From 'My Girl' Is All Grown Up And A Mom-To-Be [PHOTOS]
Vada from the 1991 film "My Girl" may have a girl of her own soon: Anna Chlumsky announced on Wednesday she is pregnant with her first child.
Chlumsky, 32, and husband Shaun So told People magazine the actress is pregnant and expecting to have the baby in the summer.
"I'm feeling pretty good so far," Chlumsky told People. "I was really lucky — I did not have any morning sickness, which was great because I was working."
Chlumsky told the magazine she and her husband, whom she married in 2008, would not reveal the sex of the baby just yet. However, the star of HBO's "Veep" did reveal a bit of her personal life while preparing for the baby.
"We're working on getting the nursery ready," she said. "I'm being judicious with which books I read because I don't want to get overwhelmed. Most of the books have to do with how to have a worry-free pregnancy and keep the anxiety down."
Chlumsky just wrapped up filming the second season of HBO's "Veep," in which she plays Amy Brookheimer, the chief of staff to the vice president played by Julia Louis-Dreyfus.
It's been over two decades since the actress had her first claim to fame starring in 1991's "My Girl" as well as the sequel, "My Girl 2" in 1994, alongside Dan Aykroyd, Jamie Lee Curtis and Macaulay Culkin.
A Chicago native, Chlumsky studied at the University of Chicago, where she met her husband So, an Army reservist, and earned a degree in international studies. She went to work in publishing in New York, but returned to acting in the mid-2000s and landed a small role in the first season of "30 Rock." Over the years, Chlumsky has taken on a number of guest roles on shows like "30 Rock," "Law & Order" and "White Collar."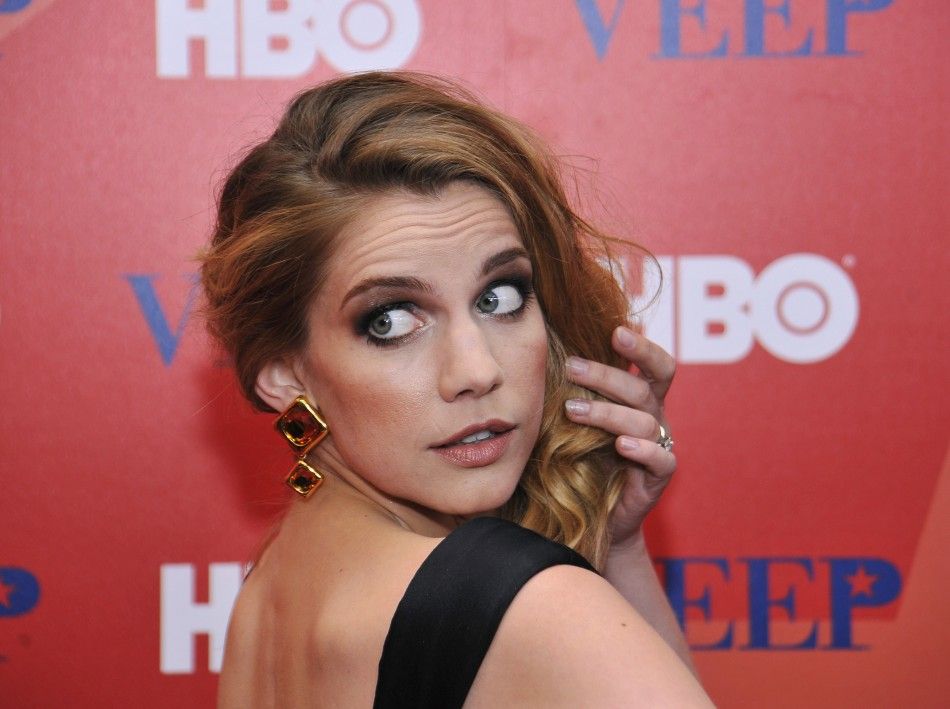 © Copyright IBTimes 2023. All rights reserved.