Annual Costume Designers Guild Awards 2012: Kate Beckinsale, Rooney Mara and More [PHOTOS]
Style icons Kate Beckinsale, Rooney Mara and more stepped out on Tuesday night in Beverly Hills to celebrate the Annual Costume Designers Guild Awards. The 14th annual awards ceremony to commemorate costume design in TV and film took place at the Beverly Hilton, one of the hottest spots during awards season.
We are celebrating the spirit of collaboration between actors and costume designers, said actress Jane Lynch of FOX's hit series Glee. Lynch stepped onto the red carpet with the show's costume designers Jennifer Eve and Lou Eyrich, who got her start as a stylist for Manhattan transfer, reported The L.A. Times.
The first fitting, she gave me an off-the-rack Adidas track suit, Lynch said. She had ripped it apart. But I am so hard to fit, she just said, 'We are going to have to make them for you.' Now, I have 35 custom track suits in my wardrobe closet. And you won't rip that track suit off my body until it goes into the Smithsonian.
Lynch wore a flowing crimson gown and Eyrich oped for a quirky pink frock. The costume designer won a Career Achievement in Television Award. This job is like being handed a script, pushed off a cliff, and having to have the crew dressed and ready before you hit the ground, Eyrich said in her acceptance speech.
The cast of Glee is known for its flashy costumes. From Lea Michele's prissy prep style to the Cheerios' red uniforms to the glee club's snazzy performance attire, there is certainly no shortage of fashion appeal.
The Girl with the Dragon Tattoo star Rooney Mara wore a deep-plum dress with plunging neckline. Mara's costume designer for the movie, Trish Summerville, won the award for Excellence in Contemporary Film. During her acceptance speech, Summerville said a thank you to Mara for letting me torture you ... and try to make you ugly, even though it didn't work.
The Girl with the Dragon Tattoo, nominated at this year's Academy Awards, inspired an entire fashion trend. Fall 2012 runways showed collections rife with black leather paneling, loose silhouettes and motorcycle boots.
Other celebrities who attened this year's Costume Designers Guild Awards included Kate Beckinsale, Madeleine Stowe and Chloe Moretz. Check out the photos from Tuesday night's event.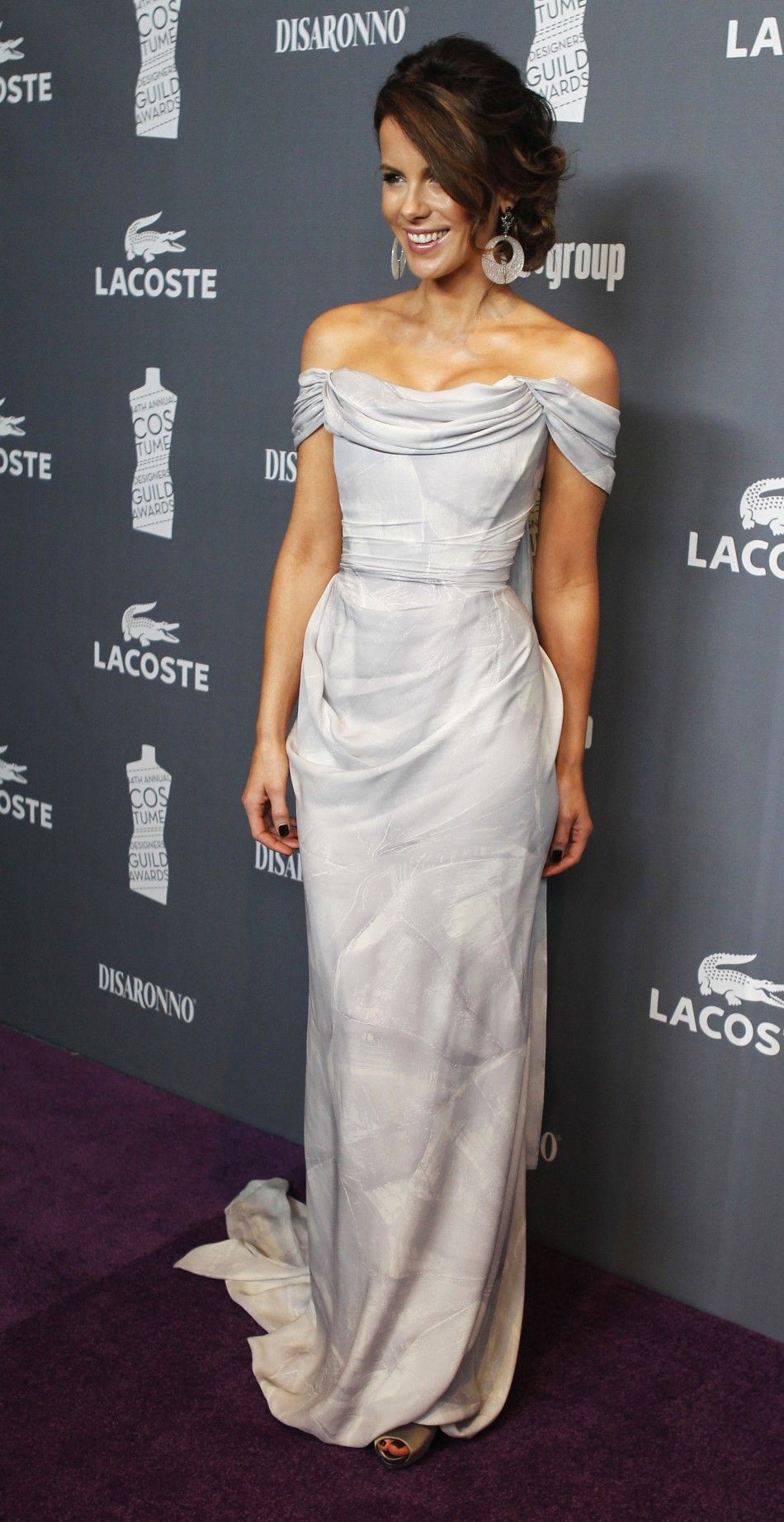 © Copyright IBTimes 2023. All rights reserved.