Anonymous Hackers Claim 1 Terabyte Of Passwords Stolen From Italy's Expo 2015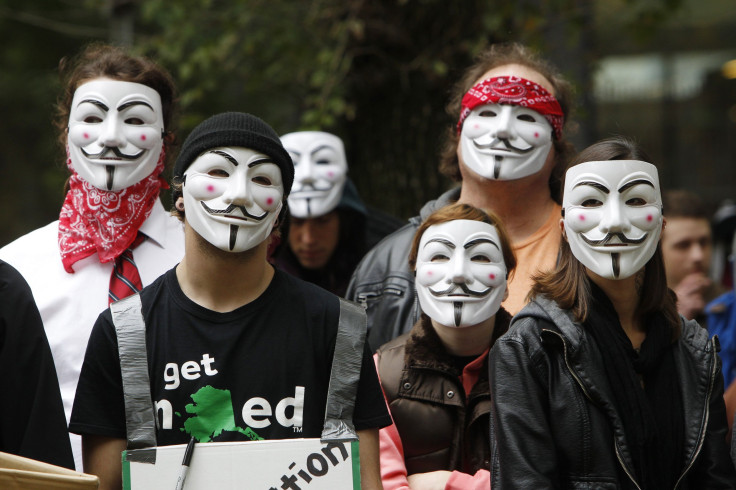 The Anonymous hacking collective claims to have stolen 1 terabyte, or 1,000 gigabytes, of data from Best Union, a European company that manages online ticketing for the Expo 2015 Universal Exposition festival in Milan, Italy. The data breach has not been confirmed by any official sources, though a series of tweets from recognized Anonymous accounts claim responsibility for stealing what could be millions of passwords.
Anonymous' Operation Italy, known on Twitter simply as #OpItaly, launched an April 30 distributed denial of service attack on the world's fair festival, protesting the idea of globalization. The cyber attacks continued on and off for two days, then largely ceased until reports Monday that Anonymous infiltrated Best Union's password storage. Screenshot images of the purported passwords first appeared on Twitter Saturday accompanied by messages threatening Best Union and Expo 2015 organizers.
Anonymous' initial Expo 2015 hack knocked official sites offline and defaced others with messages warning that the attacks would not soon cease.
"For the record – the site of the online ticketing service has been out all night on April 30 and several more hours on the afternoon of May 1, their habit, to be so petty liars and leads them to lie in the face of evidence, not only, to declare publicly a news is not true and absolutely false to not only admit their utter incompetence," read one message according to an English translation. "Expect us."
© Copyright IBTimes 2023. All rights reserved.