Anonymous to Take Down Facebook January 28 - Real Deal or Rumor?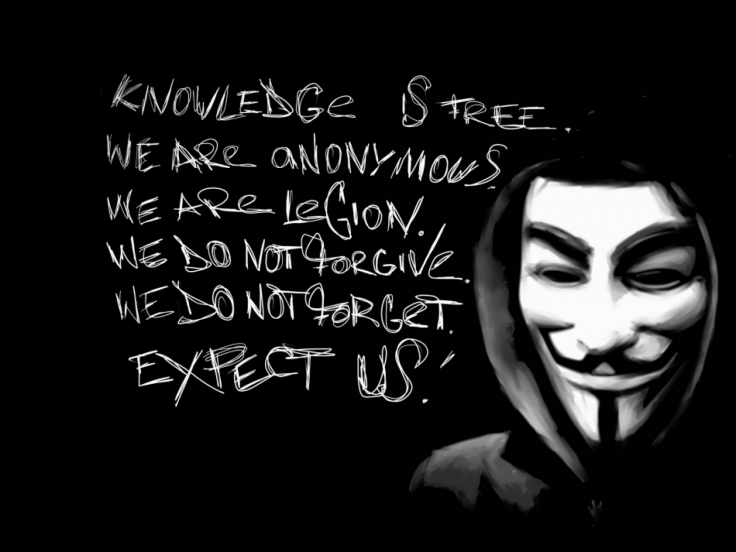 Hackers collective Anonymous will reportedly take down world's No.1 social network site Facebook on Jan. 28, according to a YouTube video. However, many people doubt whether that will happen.
A video released on YouTube by user AnonymousVoice777 on Monday announced that Anonymous plans to attack Facebook on Jan. 28.
While it is true that Facebook has at least 60,000 servers, it is still possible to bring it down, according to a voice-over in the video.
Recently, to protest against two anti-piracy bills, SOPA (Stop Online Piracy Act) and PIPA (Protect IP Act), Anonymous shut down several Web sites including those of the Department of Justice (DOJ), the Motion Picture Association of America (MPAA), Recording Industry Association of America (RIAA), and the Universal Music, after the U.S. government cracked down on Megaupload and Megavideo sites.
An online war has begun between Anonymous, the people and the government of the United States, the voice-over continued. The hackers collective also called on the people, who understands and supports Anonymous' decision to join the online war.
Do not fear, the voice-over added. There is no way you can get caught. Hundreds of thousands of us ... will all be participating. They cannot take down that large of a group.
It's not the first time that Anonymous had supposedly threatened to take down Facebook. Another YouTube video posted not long ago said that Anonymous will shut down the social network on Nov. 5, 2011. However, the social network is still up and running.
No wonder, the latest video has triggered doubt whether Anonymous will actually attack Facebook. Many people are wondering why Facebook has been singled out - does it mean the social network has aligned with the government? The video offers no explanation.
Meanwhile, the Twitter account AnonOps, supposedly run by Anonymous members, has refuted the rumor, saying, Again we must say that we will not attack #Facebook! Again the mass media lie.
The assurance from Anonymous must have come as a big relief for Facebook users. However, Anonymous won't stop protesting against the Anti-Counterfeiting Trade Agreement (ACTA). The ACTA has become the focus on the @AnonOps Twitter feed these days and the hacker group has called on supporters to spread awareness and get the word out on ACTA until the end.
Click the video to check out the threat against Facebook. Do you think it's for real?
© Copyright IBTimes 2023. All rights reserved.