Anonymous Takes Down Corrupt Vatican Sites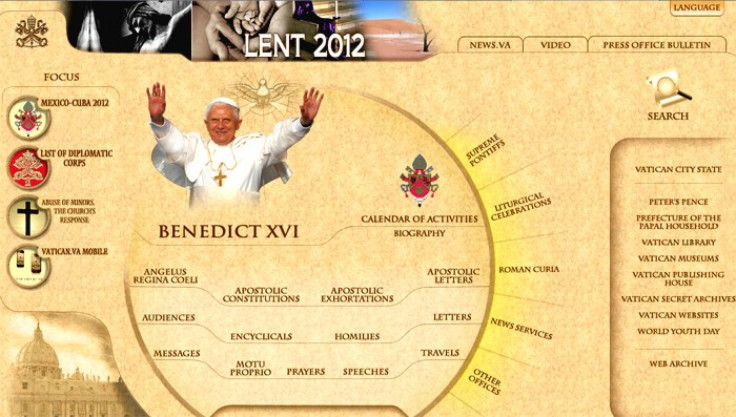 The international hacktivist group Anonymous on Wednesday claimed the takedown of several Vatican Web sites. Anonymous accused the Catholic Church of corruption and crimes that the church has been committing for centuries as a reason behind the attack on Vatican City network.
The hacker group took responsibility of taking down www.vatican.va and other Vatican-based Web sites including its newspaper Web site. The Vatican spokesman, Fedrico Lombardi has confirmed the takedown but did not provided any further details about the attack.
Anonymous decided today to besiege your site in response to the doctrine, to the liturgies, to the absurd and anachronistic concepts that your for-profit organisation spreads around the world, the hackers said in a statement in Italian language.
Anonymous attacked Vatican Web sites to protest the killing of enemies and backsliders, burning holy text during the inquisition, porting Nazi war criminals and for recent reports of sexual abuse of children by Vatican priests.
This attack is not against the Christian religion or the faithful around the world but against the corrupt Roman Apostolic Church, Anonymous further added to its Italian statement.
Not to forget that Anonymous also tried to take down Vatican Web sites in August last year, but failed to do so. Also in August 2011, they took down World Youth Day Web site when Pope Benedict XVI arrived in Spain to be part of the Catholic festival.
Anonymous is charging Vatican Catholic Church of crimes committed for centuries from recent child sexual scurrility to executing opponents and supporting Nazis.
The Vatican attack took place on the same day ally LulzSec hackers took down 25 Panda Security Web sites as to protest against arrest of its 5 members. LulzSec's hackers were exposed by its boss Hector Xavier Monsegur, nicknamed "Sabu," who turned out to be an informer for FBI.
© Copyright IBTimes 2023. All rights reserved.
FOLLOW MORE IBT NEWS ON THE BELOW CHANNELS