Another COVID Variant Detected In Kentucky: What's Known About The Japanese R.1 Strain
Another variant of the COVID-19 virus has been detected at a Kentucky nursing home among residents and staff.
The variant, R.1, first originated in Japan and has infected about 45 residents and workers at the Kentucky nursing home, where nearly all were vaccinated, the Independent reported.
The outbreak was started by an unvaccinated staffer who was infected in March, an investigation by the Kentucky Department of Public Health revealed.
According to Forbes, the R.1 variant "has a set of unique mutations that may confer an additional advantage in transmission, replication, and immune suppression."
The news outlet also said there are more than 10,000 instances of the R.1 variant that were reported in a database that has been used by researchers to track the strain of which the "variant contains five mutations previously noted in variants of concern or interest."
The author of the Forbes article, William A. Haseltine, a scientist, said the R.1 variant shares other mutations which are highly infectious with the Delta, Alpha, Beta, and Gamma, and other mutations, which remain a "mystery."
It shares the 152 mutation that is one of the ones that are present in the Delta strain that originated in India and has been responsible for the recent surge in COVID cases, according to Haseltine.
Haseltine also suggested that the R.1 variant has "increased resistance to antibodies in convalescent sera and to neutralising monoclonal antibodies."
Haseltine wrote, "R.1 is a variant to watch. It has established a foothold in both Japan and the United States."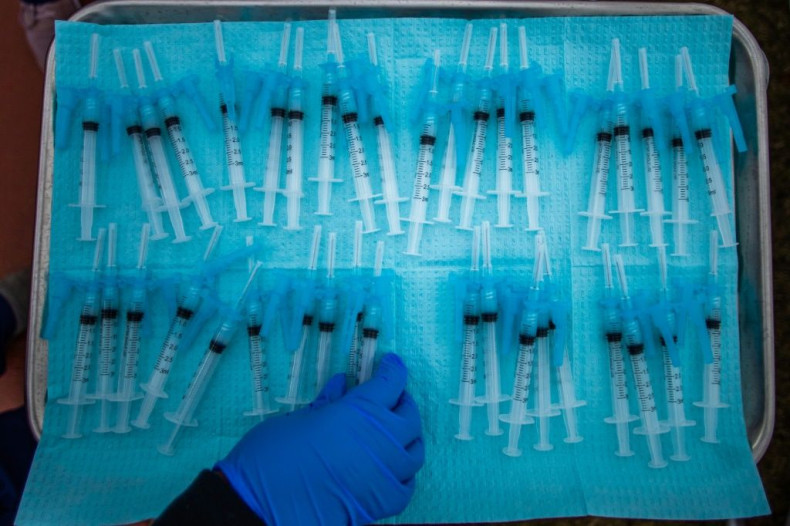 © Copyright IBTimes 2022. All rights reserved.