Another Samsung Battery Problem? Note 8 Users Report Problems With Device's Battery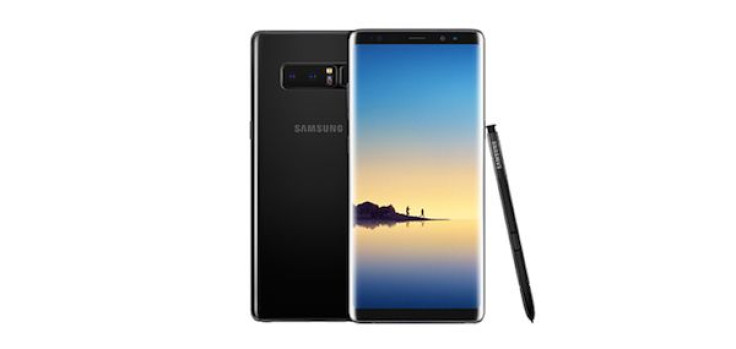 Samsung successfully reeled back from its Galaxy Note 7 debacle last year, but the company seems to be facing another battery problem, this time with its Note 8 devices.
Last year, Samsung was forced to recall its Note 7 smartphones after they were found to have faulty batteries that caused some devices to explode. The recall was a major PR disaster for the Korean company, letting down Samsung fans. However, the company bounced back with its Galaxy S8 devices and Note 8 smartphones this year.
However, the Note 8, which was released in August, seems to have an issue with the battery, SamMobile first noted. Some Note 8 users are saying their device fails to charge and turn back on after it has run out of battery. Users reported the problem on YouTube, Samsung community forums and on websites like Android Central. The Samsung community forum has reports of users facing the problem since early November.
"my [sic] wife's note 8 turned off today and won't turn back on," said one user on the Samsung community forum, "tried the soft reset and safe mode button pushes and it won't turn on. When it's plugged in, the red light doesn't turn on"
"Mine just did that yesterday," said another user. "Won't charge with a cable. Even tried a wireless charger. The blue light turns illuinates [sic] on the charger. But Phone won't turn on."
Some people have gotten rid of the problem by getting a replacement phone, like this user:
"I had the same thing happen when I accidentally let my phone drain to nothing. It happened about three weeks after the release date. I sent it back to Verizon and got a replacement phone. It has worked fine ever since. Tried everything I could think of different charger , trickle charger, left it on charger no avail."
However, not everyone was as lucky. One user on the Android Central forum said his father had four Note 8 devices that did not solve the problem within a one month timeframe.
The user wrote:
"Why are the phones dying and not being able to be recharged. My father bought 4 Samsung note 8s. 12 days after we bought them one of the phone that were bought died and would not recharge or turn on or do anything took it to the store they replaced it. On day 16 another one of the note 8 died and did the same thing would not turn back on and since I'm out of my bre period they are making me settle for a refurbished phone. On about the 22nd day the phone that was replaced on the 12th day did the same thing as well as my father's phone also. We have has 4 phones now that have done this and they aren't even a month old."
Some users are particularly upset because they paid a high price for the Note 8, only to see battery problems. The Note 8 starts at $950.
International Business Times has reached out to Samsung for comment on the reported problem and will update this story when they get back to us.
© Copyright IBTimes 2023. All rights reserved.