'Ant-Man' Post Credits Scene Revealed; Marvel President Says 'Captain America: Civil War' Footage Will Be Used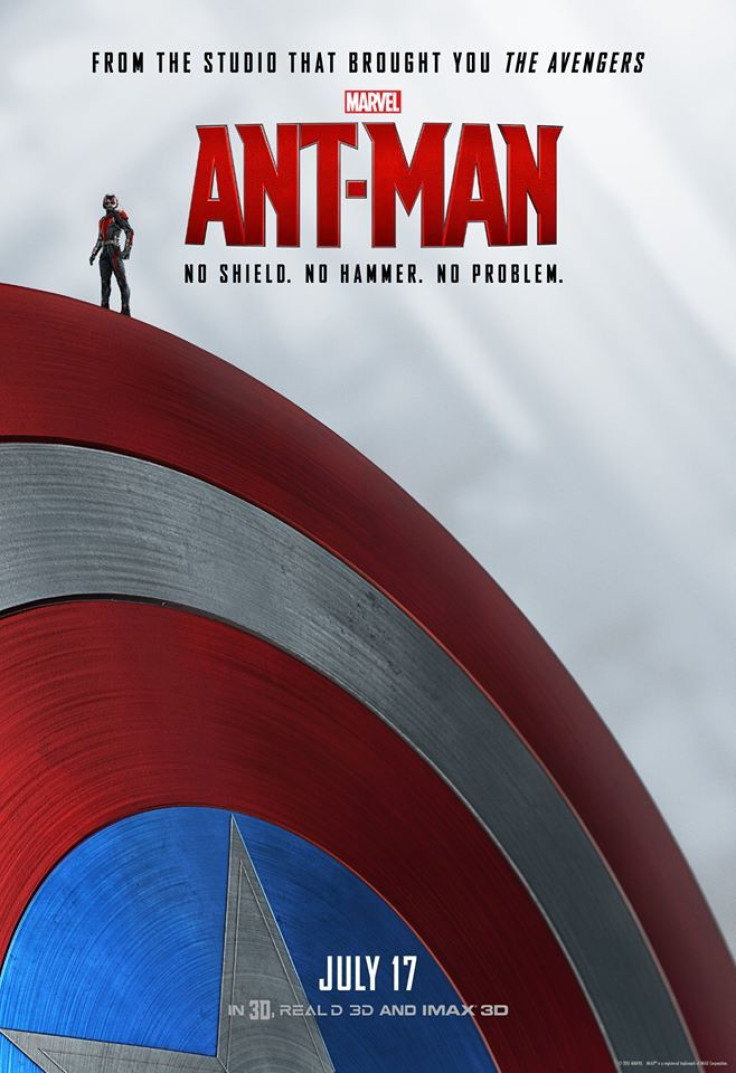 It's been a few weeks since we've learned that Paul Rudd's Ant-Man will be among the superheroes featured in 2016's "Captain America: Civil War." However, new reports indicate that the reverse might be true and fans will be gifted to a bit of the Captain before "Ant-Man" is finished.
The report comes courtesy of SlashFilm, which cites an interview with Marvel Studios president Kevin Feige. Despite it not hitting theaters yet, the outlet had the Marvel movie savvy to ask the man behind the popular Marvel Cinematic Universe (MCU) about the inevitable end-credits scene that will follow the finale of "Ant-Man."
The studio head revealed that one of "Ant-Man's" two post-credit scenes (one after the cinematic credits and one after the extended scroll) will feature footage shot for "Captain America: Civil War."
"It might be different takes, it might be different angles," he said. "Somebody brought up the comparison to the 'Thor' tag at the end of 'Iron Man 2,' which was material shot for the 'Thor' film but we cut slightly differently."
In the past, Marvel has had great luck with post-credits scenes, often making them the most talked about aspect of some of its more popular movies like "Captain America: The Winter Soldier" and "Avengers: Age of Ultron." While they usually take the form of a small scene that leads into the next movie, fans will remember that the end-credits scene on "Captain America: The First Avenger" was simply a trailer for "The Avengers" - so there's really no telling what Feige has in store for "Ant-Man."
Previously, he opened up to io9 about the possibility of turning "Ant-Man" into a franchise all its own, saying that, while it's still too soon to tell, if the success of Marvel superhero films continues there's no reason not to expect more from Paul Rudd and the gang in the future.
In any case, it looks like "Ant-Man," in addition to bringing in a new superhero, might also lay the groundwork for the likes of "Captain America 3" as well as the 2017 reboot of "Spider-Man." What are you hoping to see in the end-credits scene to "Ant-Man"? Comment below or tweet your thoughts to @TylerMcCarthy.
© Copyright IBTimes 2023. All rights reserved.