Anthony Bourdain Received Explosive Texts From Asia Argento Hours Before His Suicide: Book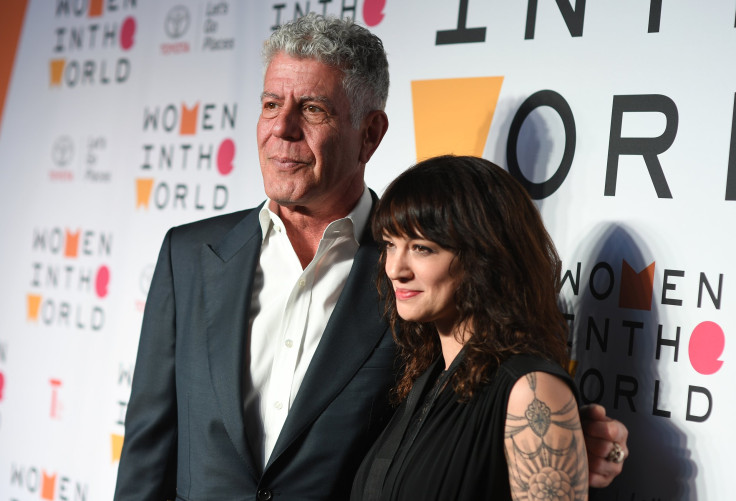 KEY POINTS
An unauthorized biography of Anthony Bourdain reveals the celebrity chef's last text message exchange with Asia Argento before his death
The book also contains the messages Bourdain sent to his ex-wife Ottavia expressing anguish over his fame and career
Argento said that she has not read the book yet but that she'd told the author he could not publish anything she told Bourdain
Anthony Bourdain and Asia Argento's last text message exchange before his death has been unveiled in a new book about the late celebrity chef.
"Down and Out in Paradise: The Life of Anthony Bourdain," an unauthorized biography by reporter Charles Leerhsen set to be released next month, contains a series of text messages from Bourdain as well as his online search history in the days leading up to his tragic suicide in a French hotel room on June 8, 2018, at the age of 61.
In excerpts from the book published in The New York Times, Leerhsen wrote that Bourdain and his then-girlfriend of two years, Argento, often had fits of jealousy.
Five days before he died, the travel documentarian saw photos of Argento, now 47, dancing with French reporter Hugo Clément in the lobby of Rome's Hotel de Russie.
Bourdain had searched Argento's name online "hundreds" of times after he saw the snaps, Leerhsen wrote.
"I am okay," Bourdain texted Argento after he saw the photos, according to the book.
"I am not spiteful," the text reportedly continued. "I am not jealous that you have been with another man. I do not own you. You are free. As I said. As I promised. As I truly meant. But you were careless. You were reckless with my heart. My life."
Bourdain then told Argento, who he began dating in 2016, that he was hurt that "the tryst" took place in a hotel that they frequented together.
Argento responded, "I can't take this," and said she could no longer stay in the relationship due to his possessiveness, according to Leerhsen's biography.
"Is there anything I can do?" Bourdain reportedly messaged her back, to which the "Heart Is Deceitful Above All Things" star allegedly replied, "Stop busting my balls."
"OK," Bourdain replied.
Hours after their exchange, the celebrity chef hung himself.
The book also claimed that Bourdain paid $380,000 to 26-year-old musician-actor Jimmy Bennett, who claimed that he had a sexual relationship with Argento when she was 37 and he was 17. Bennett had sought $3.5 million, according to the book.
Both Bourdain's family and Argento have claimed that Leerhsen's book is inaccurate.
"Every single thing he writes about relationships and interactions within our family as kids and as adults he fabricated or got totally wrong," Bourdain's brother Christopher told the New York Times of the book.
However, publisher Simon & Schuster denied Christopher's claims that Leerhsen's book is "hurtful and defamatory fiction," telling Bourdain's brother: "With all due respect, we disagree that the material in the Book contains defamatory information, and we stand by our forthcoming publication."
In an email to the Times, Argento said that she has not yet read the book but that she "wrote clearly to [Leerhsen] that he could not publish anything I said to him."
In addition to his final exchange with Argento, the book also revealed the messages Bourdain sent to his ex-wife Ottavia Busia-Bourdain in which he expressed his unhappiness and anguish over his career.
He reportedly told Busia-Bourdain, who remained a close confidant to him after their separation in 2016, that he hated his fame and his job.
"I hate my fans, too. I hate being famous. I hate my job," he reportedly wrote. "I am lonely and living in constant uncertainty."
"Down and Out in Paradise: The Life of Anthony Bourdain" will hit shelves on Oct. 11.
If you have thoughts of suicide, confidential help is available for free at the National Suicide Prevention Lifeline. Call 1-800-273-8255. The line is available 24 hours, every day.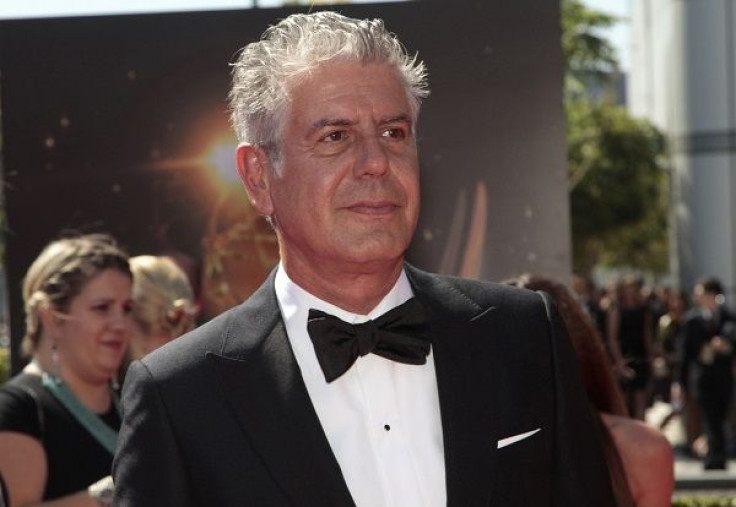 © Copyright IBTimes 2023. All rights reserved.