Bourdain Day 2021: Thought-Provoking Quotes From The Celebrated Chef And Storyteller
The world may have lost Anthony Bourdain in 2018, but the mark he left behind remains. On Bourdain Day, observed every June 25, we remember the chef and storyteller who inspired many to step out of their comfort zones and see the world.
Bourdain Day is celebrated on his birthday. It was created in 2019 by his close friends, celebrity chefs José Andrés and Eric Ripert, who called on people to raise a glass to Bourdain and his legacy on this day.
"I hope that this is a place that many people will go to, will enjoy life, will have a drink. They will cook, they will go to a food truck. They will go to [a] picnic. They will go to [a] street vendor. A hot dog, a fancy restaurant, whatever. And they will toast Tony and wish, 'Happy Bourdain Day' on Instagram, on [the] internet, on Twitter. That's it," Andrés told Esquire in 2019.
Throughout his career, Bourdain left his fans with a lot of witty quotes, whether about food, travel or life. On this day, let's look back at some of his thought-provoking quotes. (Courtesy: Parade, Inc., Good Reads and Brainy Quote)
"As you move through this life and this world, you change things slightly; you leave marks behind, however small. And in return, life — and travel — leaves marks on you. Most of the time, those marks — on your body or on your heart — are beautiful. Often, though, they hurt."
"I don't have to agree with you to like you or respect you."
"People confuse me, food doesn't."
"If I'm an advocate for anything, it's to move. As far as you can, as much as you can. Across the ocean, or simply across the river. Walk in someone else's shoes or at least eat their food. It's a plus for everybody."
"To be treated well in places where you don't expect to be treated well, to find things in common with people you thought previously you had very, very little in common with, that can't be a bad thing."
"Bigfoot understood — as I came to understand — that character is far more important than skills or employment history."
"Maybe that's enlightenment enough: to know that there is no final resting place of the mind; no moment of smug clarity. Perhaps wisdom is realizing how small I am, and unwise, and how far I have yet to go."
"Good food is very often, even most often, simple food."
"Meals make the society, hold the fabric together in lots of ways that were charming and interesting and intoxicating to me. The perfect meal, or the best meals, occur in a context that frequently has very little to do with the food itself."
"Without experimentation, a willingness to ask questions and try new things, we shall surely become static, repetitive, and moribund."
"No one understands and appreciates the American Dream of hard work leading to material rewards better than a non-American."
"Frightened people become angry people — as history teaches us again and again."
"Everybody should come here. Everyone should see how complicated, how deeply troubled, and yet at the same time, beautiful and awesome the world can be. Everyone should experience, even as the clouds gather, what's at stake, what could be lost, what's still here."
"Don't lie about it. You made a mistake. Admit it and move on. Just don't do it again. Ever."
"I think that if all kids aspire to reach a point where they could feed themselves and a few of their friends, this would be good for the world surely."
"It's been an adventure. We took some casualties over the years. Things got broken. Things got lost. But I wouldn't have missed it for the world."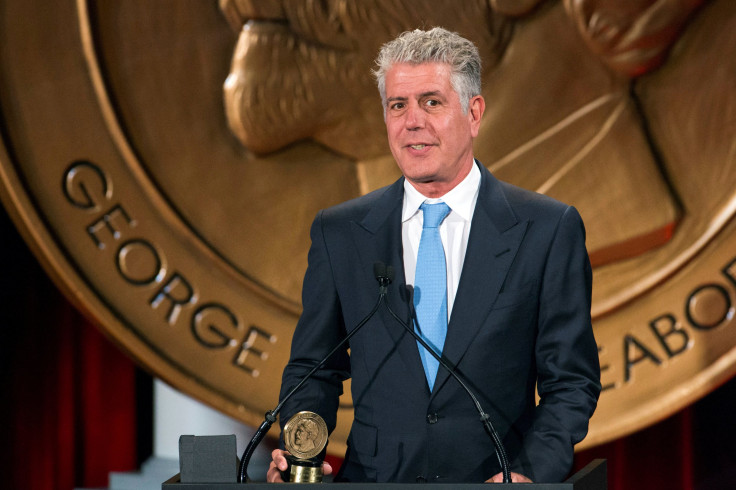 © Copyright IBTimes 2023. All rights reserved.
FOLLOW MORE IBT NEWS ON THE BELOW CHANNELS