AntiSec Hackers Release 1 Million iOS Device UDIDs Allegedly Obtained By Breaching FBI Laptop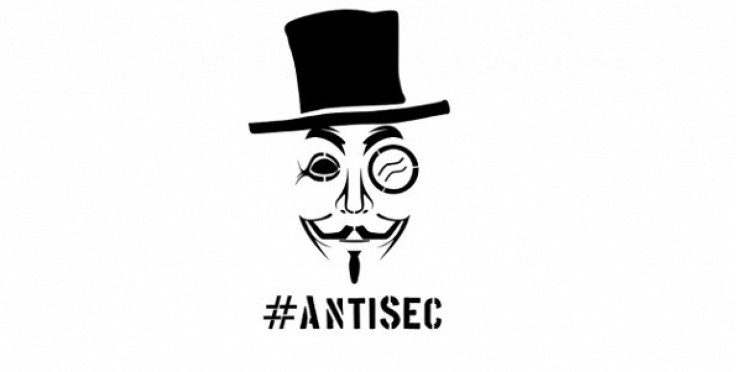 Hacker group AntiSec released a set of over 1 million Apple Unique Device Identifiers (UDIDs), which the group claimed to have obtained from a file found on an FBI laptop it allegedly breached in March.
AntiSec claimed that the file found on the FBI laptop contained more than 12 million IDs that included personal information such as user names, push notification tokens, device names, cellphone numbers, addresses and zip codes.
The hacker group issued a statement via Pastebin and gave a description on how it managed to obtain the data:
"During the second week of March 2012, a Dell Vostro notebook, used by Supervisor Special Agent Christopher K. Stangl from FBI Regional Cyber Action Team and New York FBI Office Evidence Response Team was breached using the AtomicReferenceArray vulnerability on Java, during the shell session some files were downloaded from his Desktop folder one of them with the name of 'NCFTA_iOS_devices_intel.csv' turned to be a list of 12,367,232 Apple iOS devices including Unique Device Identifiers (UDID), user names, name of device, type of device, Apple Push Notification Service tokens, zipcodes, cellphone numbers, addresses, etc. the personal details fields referring to people appears many times empty leaving the whole list incompleted on many parts. no other file on the same folder makes mention about this list or its purpose."
The group said that it released the UDUDs to create awareness about the fact that the FBI used that information to spy on citizens.
"For the last few years we have broke into systems belonging to Governments and big corporations just to find out they are spending millions of tax dollars to spy on their citizens. They work to discredit dissenting voices. They pay their friends for overpriced and insecure networks and services," read the statement.
Although the hackers leaked 1 million of those records, much of them had been trimmed. However, they said that they had left enough information for "a significant amount of users" to search for their respective devices.
The Next Web noted that if the breach, claimed by AntiSec, was indeed true, the "NCFTA" acronym found in the filename (NCFTA_iOS_devices_intel.csv) could refer to the "National Cyber-Forensics & Training Alliance," a non-profit corporation of experts from both the private and public sector, which investigates cyber-crimes.
MacRumors reported that though the source of the data was still unclear, the type of data resembled "the kind of information an iOS app developer would collect to deliver push notifications to users."
The report added that even if the UDIDs "are rather harmless in isolation," there could be concerns regarding privacy risks if the IDs are "used across ad networks and apps to piece together a more complete picture of activity and interests of the user."
"The one million UDIDs stolen from FBI seem to not contain any of my devices... Question is how did FBI get these UDIDs in the first place?," renowned iOS hacker Stefan Esser, better known as "i0n1c," tweeted.
According to i0n1c, if your UDID was stolen, you can jailbreak your device and change its Mac address to get a new UDID. He also shared a link to a webpage that tells you how the UDID is calculated and how to change Mac.
However, changing Mac required restore afterwards, he added.
© Copyright IBTimes 2023. All rights reserved.