'Apex Legends' Season 3 Starts October: New Hero, Gun, Battle Pass
Respawn Entertainment has recently put out details about the third season of new content coming to "Apex Legends." Similar to the previous seasons, the game will also get another character, gun, and set of Battle Pass rewards. So far, any major map changes are yet to be confirmed in this new Season update.
According to the official EA site for 'Apex Legends', the third season will be called Meltdown and is scheduled to start this coming October 1. The developers have mostly shown brief reveals about the upcoming content for this new season. The site confirms four new content coming to the game soon.
The new character introduced for Season 3 will be Crypto, a hacker aiming to reclaim his old life. The new Stories from the Outlands trailer is about his past life prior to entering the Apex Games. His abilities are not yet revealed but leaks about his character shows he has detection and anti-enemy tool abilities. Potentially, he could be the first to be added and second Recon character next to Bloodhound.
Meanwhile, the new gun is called the Charge Rifle which uses energy ammo. The site has yet to confirm if it's a regular pickup or a special care package weapon. Many fans note that this could be similar to the Charge Rifle from the Respawn Entertainment's previous game "Titanfall 2."
The weapon was designed to slowly charge up to shoot a hard hitting beam to take down massive Titan robots in few shots. However, players were having fun with the weapon and started using it to exclusively shoot out smaller targets such as other players. The "Apex Legends" version of the Charge Rifle may have a similar design.
A new Battle Pass has also been confirmed for the third season of "Apex Legends." This pass will also have more than 100 levels of obtainable loot and can be obtained in a span of three months. However, the full list of loot is not yet revealed. The current season's Battle Pass rewards goes up to Level 110 in which it'll provide the best Season 2 badge and The Golden Rampage skin for the R-301 assault rifle.
Last but not the least, a new Ranked series will also be introduced in this new season. "Apex Legends" first ranked rewards consisted of unique cosmetics for weapons and dive trails. Cosmetics that change dive trails are currently exclusive to the Ranked League of "Apex Legends."
All of these new content would be released by October 1 and possibly have more information revealed in the coming weeks or on the day of release itself.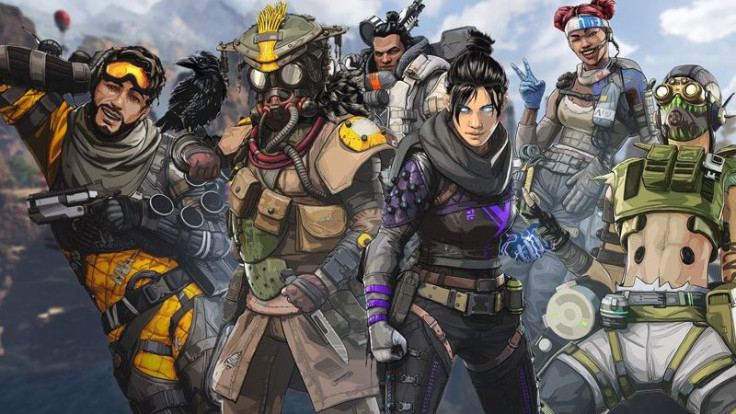 © Copyright IBTimes 2023. All rights reserved.
FOLLOW MORE IBT NEWS ON THE BELOW CHANNELS