Apple AirPods 3: More Advanced Features Possibly Coming To Bluetooth Earbuds
Noise cancellation is an audio feature found in big-name audio companies such as Bose and Sony. These two companies offer products that boast of great audio quality and the ability to eliminate ambient noise from the surroundings, greatly enhancing the sound listening experience.
Bose said earlier that it is working on a truly wireless pair of noise canceling headphones named the Bose Noise Cancelling Earbuds 700. This pair is set for release in 2020. Sony, on the other hand, already has a pair of noise canceling in-ear headphones out in the market: the WF-1000XM3.
That said, where is Apple's noise canceling headphones? A report says it's coming soon.
AirPods with Noise Canceling features
According to 9To5Mac's super sleuth Guilherme Rambo, a glyph or icon found inside iOS 13.2 reveals that a new AirPods model is coming. This AirPods model, which has the model code B298, features a different design compared to the ones available in the market and will likely feature noise cancellation.
The icon is but a simply gray and white logo, but it reveals the upcoming AirPods model's new look. This one seems to have a silicone tip that is inserted into the ear canal, and seems to resemble Apple's old in-ear headphones minus the wire. It still has the protruding stalk that houses the microphone.
The icon's implied design seems to confirm an earlier leak posted in leak aggregate site SlashLeaks. The leaked images show a totally different AirPods design, coupled with a new case.
Rambo said iOS 13.2 also includes other references suggesting that the new AirPods will have different listening modes - with noise canceling active, or without noise canceling. The mode is currently called "focus mode."
Forbes noted that the in-ear design will help the new AirPods prevent or at least reduce outside noise from entering and affecting the sound quality. The design implies that the new AirPods model will at least have noise isolation features. "Add electronic noise-cancelation and the AirPods 3 could be all-conquering," the site said.
Apple could announce the noise canceling AirPods model during a special event expected to happen anytime this month.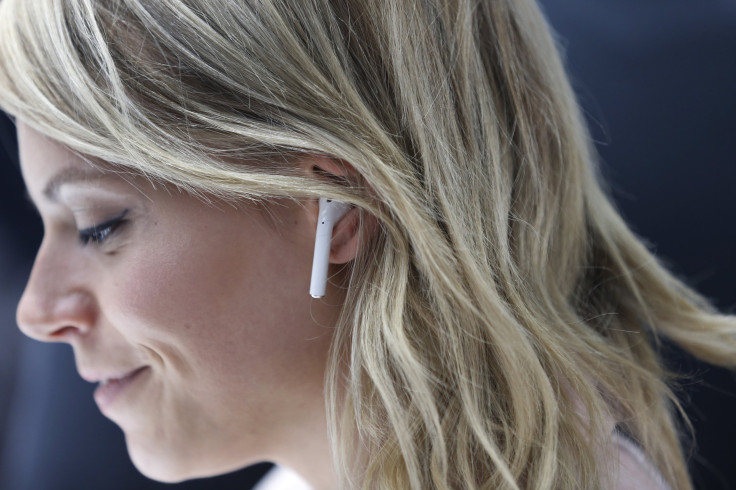 © Copyright IBTimes 2023. All rights reserved.