Apple AR Glasses Could Be In The Design Pipeline
Next year could be a big year for Apple, particularly its wearables segment if the reports are accurate. Bloomberg's Mark Gurman previously reported that the Cupertino-based tech giant is planning to release groundbreaking products in 2020, including ARM-Based Mac, AR Glasses, and a new Apple Watch with upgraded features like sleep tracker. Wccftech recently reported that the heavily speculated AR Glasses might be in the design pipeline considering the recent shift in Apple's internal management.
On Friday, Bloomberg reported that Apple made another significant move of appointing new vice presidents, suggesting that it is giving attention to its wearables like the AR Glasses. While the promotion of new executives is standard, the critical change is in the appointment of vice president for hardware engineering, particularly that of Paul Meade. The new VP has headed Apple's hardware development of augmented reality headset in the past, triggering more speculations.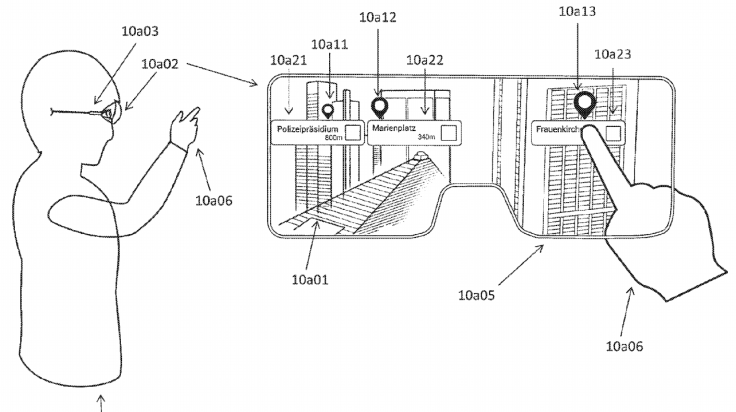 Wearables, like the AR Glasses and accessories like AirPods and software, are just some of the most crucial components of the Cupertino-based tech titan's future. Earlier reports suggest that the Apple AR Glasses might become available in mid-2020 along with 5G iPhones. Just like in war, putting the best generals to lead an army is key to winning the battle, and we are seeing that now in Apple.
If that is the timeline, it is possible that the Apple AR Glasses could be well on its way to the design pipeline. There were whispers that the upcoming augmented reality glasses will be initially launched as an accessory, but it will eventually be a standalone product and might become the replacement for iPhones in the future. There are very few reports about the specs and features of the AR Glasses, but rumors have it that it will feature holographic displays.
A patent awarded to Apple and meant for 'head-mounted device such as a pair of augmented reality glasses,' a few days ago reveals that the upcoming device will have a microphone or speaker in its frame. In that case, there is an excellent chance that Apple is equipping it with Siri. But, it is essential to take note that these are mere speculations since Apple has not yet revealed anything related to the rumored AR Glasses.
© Copyright IBTimes 2023. All rights reserved.