Apple Arrogant or Ignorant of Pegatron Explosion Victims' Plight?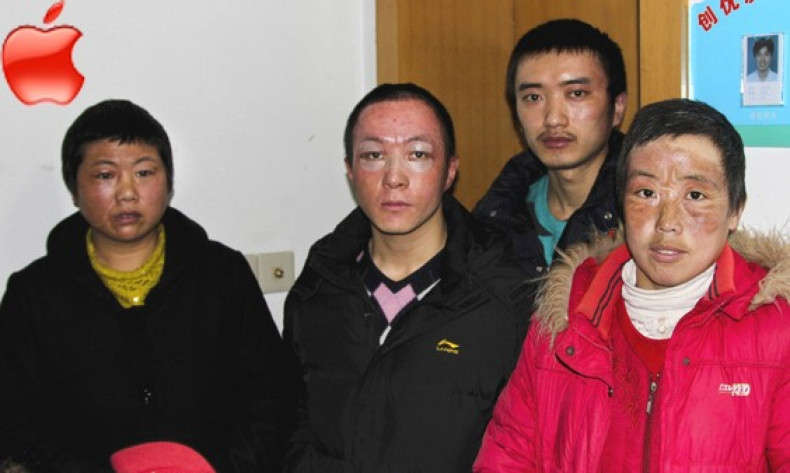 Working in a local Apple Shanghai factory, has turned out to be a nightmare for many Chinese workers. Apple has been regularly criticized for working conditions of workers in Chinese factories that help in manufacturing Apple products. The latest report is that Apple may have ignored the plight of workers in Pegatron, a Taiwan-based design and manufacturing service provider and an OEM for iPhone and iPad, who were injured in a dust explosion last December.
NPR team interviewed 25 workers that were injured in a Dec. 2011 dust explosion at the Shanghai subsidiary of Pegatron. Total of 59 workers were injured in the incident. The interviewed workers say that Apple officials visited the factory just a few hours before the incident. The factory manager had told them to clean off the dust as Apple officials were on a visit. Liu Hengchao - a worker hit by the explosion claims to have seen an Apple inspector, wearing white gloves, checking dust levels on the explosion day. The inspector stayed on the spot for about 10 minutes. The factory workers were clearly warned off to interact with Apple officials.
Dust explosion are common but the one in Pegatron is mainly the result of mishandling and lack of knowledge about the explosive nature of aluminum. Workers could have avoided the incident if they might know about combustible nature of dust cloud.
I saw a fireball coming towards me. I lost consciousness for a few seconds. Later, when I opened my eyes, I saw dense smoke and fire everywhere. I felt scared, really scared. I could hear people crying and screaming. For a young man like me, still single, this injury has a real impact. I often quarrel with my girlfriend about it, said a 24-year old worker, who was polishing iPad 2 back case at the time of explosion. His face was burnt badly in the incident and now he has a permanent red mask-like shade on the upper half of his face.
This is not the first time an explosion rocked the factory facilities of Apple's Chinese partners. There was another explosion in the Chengdu factory of Apple's biggest product manufacturer, Foxconn. This is the same place where ABC News NightLine gave a sneak-peak into worker's lives. This incident took place in May 2011, killing 4 and injuring 18 workers. The workers at Pegatron's Shanghai factory say that they were never told about this explosion or whether the dust is combustible or not.
NPR has uncovered Apple is ignoring the victims and has turned a blind eye towards Pegatron blast victims. Workers said that Apple never contacted them after the explosion. But, when NPR contacted Apple about the issue, the workers started receiving calls from Apple. The tech giant gave each victim about $800 in compensation.
(reported by Johnny Wills, edited by Surojit Chatterjee)