Apple Buys PrimeSense: Why Does Apple Want 3D Sensing Tech?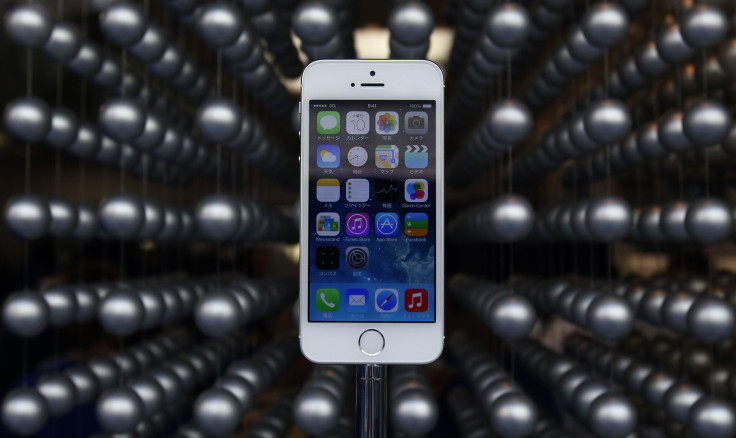 Apple Inc. (NASDAQ:AAPL) has reportedly completed its purchase of the Israeli 3D-sensing technology company PrimeSense. The deal was rumored for months, but Apple spokeswoman Kristin Huguet confirmed the acquisition to AllThingsD on Sunday.
In the statement, Apple added its standard boilerplate comment as well: "Apple buys smaller technology companies from time to time, and we generally do not discuss our purpose or plans." Similarly, a spokeswoman for PrimeSense told AllThingsD, "We can confirm the deal with Apple. Further than that, we cannot comment at this stage."
The first reports said Apple was mulling a price within the range of $280 to $300 million, but sources say the Cupertino, Calif.-based iPhone maker ended up spending around $360 million to purchase PrimeSense.
PrimeSense was founded in 2005, but the company made a name for itself in 2010 with the Kinect motion-sensing device, which was created as a companion to Microsoft's Xbox 360 gaming system. PrimeSense invented and licensed the hardware design and chip used for the Kinect to sense players motions' with its cameras and depth sensors and translate that information directly into gameplay mechanics on the Xbox.
Since PrimeSense first made its mark on the gaming industry, the company's 3D-sensing technology has since spread to other industries, including retail, health care, robotics, and even for interactive displays for PC and mobile. PrimeSense has also grown its product line to include a diverse array of sensors and solutions — and that's where Apple comes in.
Why Apple Wants PrimeSense
PrimeSense's technology can scan, analyze, and calculate images to create highly realistic 3D models. Looking into Apple's patent portfolio, it looks like the company has already thought of many applications for 3D imagery, and it would use many of these applications within the same industries where PrimeSense's 3D tech is already deployed.
One Apple patent describes a series of systems, tools and methods that would allow an iOS device like an iPhone or iPad to capture 3D images using multiple sensors and cameras. One sensor would capture a polarizing image, while two other sensors would capture two different nonpolarizing images, and Apple's system would combine the images into a composite. So unlike other existing 3D cameras and video recorders, Apple and PrimeSense could build cameras and sensors that could accurately capture enough information about the shapes, surfaces and depths of objects to reconstruct those images in 3D.
Besides the patent for 3D cameras and sensors, Apple also published a series of patents relating to 3D face and object recognition technology last May; again, PrimeSense. The system allowed users to take a picture, with either the front or rear camera, and the software would be able to distinguish between the 2D and 3D elements of the image to be able to recognize and identify objects and shapes. In the same way TSA agents are taught to scan X-ray images for objects, Apple's patent could sense and find specific objects in a 3D image, which would be particularly beneficial for the medical market; for instance, doctors that examine 3D MRI scans on their iOS devices could read important details with greater accuracy.
And here's one more concept to consider: 3D avatars. Apple asks iOS users to use their Apple ID, a bland username and password combination, to purchase any movies, movies or applications through the company's iTunes Store or App Store. The Apple ID is also used for the iOS Game Center, which keeps track of a user's achievements across purchased and downloaded games. But what if instead of an Apple ID, Apple users could create customizable Apple Avatars, which would represent themselves within online or gaming environments?
Apple's patent would allow for users to create 3D models of themselves, customizing features like hair, eyes, nose, eyebrows, glasses and more; with PrimeSense, it's possible Apple could create this model simply by looking at you with its special 3D cameras. The avatars seem geared toward kids and families, but the idea would certainly give all iOS users a better sense of identity while making the Apple brand (and identification procedures) a little more fun.
Many of these technologies could almost certainly be applied to the iPhone and iPad, but 3D sensors could also be used in Apple's highly rumored upcoming product lines, including the iWatch and iTV. Microsoft has already demonstrated how PrimeSense's 3D tech could augment the TV experience, but considering how a physical television would require drastic changes to Apple's retail experience, we believe these 3D sensors would sooner be optimized in mobile products like the iPhone, iPad, and presumptive iWatch, so users could shoot and pick apart 3D images on the go.
What do you think of the PrimeSense deal? Are you looking forward to some of the 3D technologies Apple is likely to introduce in upcoming products? What features are you hoping for? Sound off in the comments section below.
FOR FREE to continue reading
✔️ Unlock the full content of International Business Times UK for free
offer available for a limited time only
✔️ Easily manage your Newsletters subscriptions and save your favourite articles
✔️ No payment method required
Already have an account? Log in
© Copyright IBTimes 2023. All rights reserved.