Apple CEO Tim Cook Can't Bring Himself To Delete Steve Jobs From His iPhone Contact List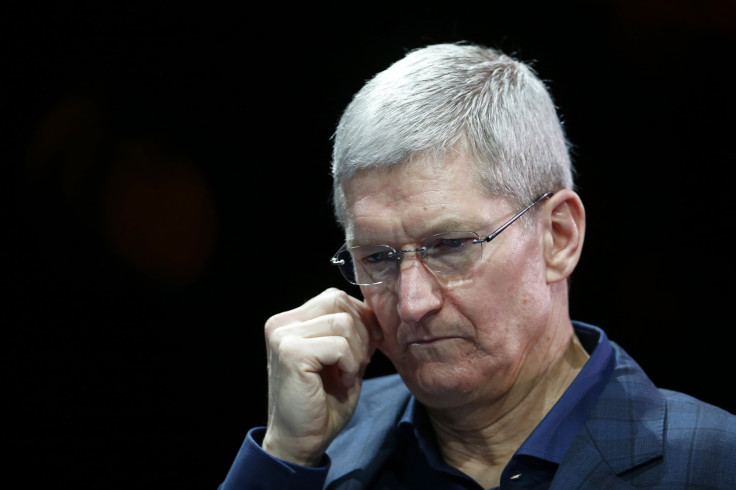 It has been more than three years since Apple Inc. co-founder Steve Jobs died from pancreatic cancer, but a new book claims he remains listed in Tim Cook's iPhone contact list. The Apple CEO reportedly cannot bring himself to delete Jobs.
Cook saved Jobs' contact info as a poignant digital memory. This is one of many anecdotes from "Becoming Steve Jobs: The Evolution of a Reckless Upstart into a Visionary Leader," which went on sale Tuesday.
The book has a number of untold stories about Jobs culled from interviews with his friends and family. Apple told the New York Times that it decided to participate in the biography since author Brent Schlender was a close friend who the company believed would ensure that Jobs' legacy was accurately preserved.
Schlender, along with fellow author Rick Tetzeli, interviewed a number of Jobs' co-workers, including Cook and designer Jony Ive, as well as Jobs' widow, Laurene Powell Jobs. The story about Jobs' contact info was shared by John Lasseter, Pixar's chief creative officer, who approached Cook at a birthday party in 2013.
"I got there kinda early, and Tim came in," Lasseter said in the book. "He came over and we started talking, and I said, 'Do you miss him? I really miss Steve," Lasseter said, before taking out his iPhone to point to Jobs in his list of contacts. Cook took his phone out and revealed that he too could not bring himself to delete Jobs from his contact list.
Schlender had first interviewed Jobs in 1986. The book also reveals that Cook had once offered to donate part of his liver to help Jobs' fight pancreatic cancer.
© Copyright IBTimes 2022. All rights reserved.
FOLLOW MORE IBT NEWS ON THE BELOW CHANNELS