Apple Deal With UnionPay Will Make In-App Purchases Much Easier In China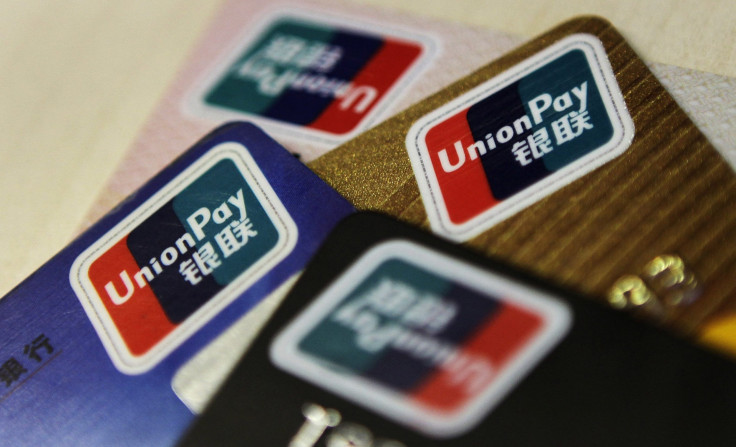 Apple's customers in China can now charge their app payments to their credit or debit cards. The Cupertino, California firm rolled out support on Monday for the country's most popular payment network, China UnionPay, making it more convenient for customers to purchase apps from their iOS device with just a tap.
It's a huge change from the previous method used by Chinese customers, which involved depositing a minimum of $8 from their bank account to a prepaid account to make an App Store purchase, according to the New York Times. The move not only makes it easier for Apple's customers in China to pay for apps, but it also gives the company access to a massive group of potential customers, with 4.5 billion UnionPay credit and debit cards issued to date, according to Apple.
"China is already our second largest market for app downloads, and now we're providing users with an incredibly convenient way to purchase their favorite apps with just one-tap," Eddy Cue, Apple's senior vice president of Internet Software and Services said in a press release.
Support for UnionPay was among one of the most requested features for Apple's Chinese customers, he added.
The credit and debit card issuer, established in 2002, is a virtual monopoly in China with its massive user base and support coming from the People's Bank of China. And its reach has been growing with UnionPay acceptance in 141 countries and regions. But its monopoly share may come to the end in the future, as China is looking to open up the country to foreign payment processors such as Visa, according to the Wall Street Journal.
The partnership also puts Apple ahead of Google Android's rival app ecosystem, since the Google Play app store is blocked in China, leaving Android users seeking domestic third party services to fulfil their demand for apps.
Apple didn't mention any support for Apple Pay through UnionPay, but the relationship could eventually pave the way for support for the company's mobile payment system in the future.
Though support for Apple Pay will be highly dependent on the bank network and merchant acceptance, the company has a number of options available to it in China to launch Apple Pay, including through Alibaba, whose CEO, Jack Ma, indicated interest in such a partnership in Oct. during the WSJ.D conference in Laguna Beach, California.
© Copyright IBTimes 2023. All rights reserved.