Apple Gearing Up Displays For HD Movies On iPhone 5 and iPad 3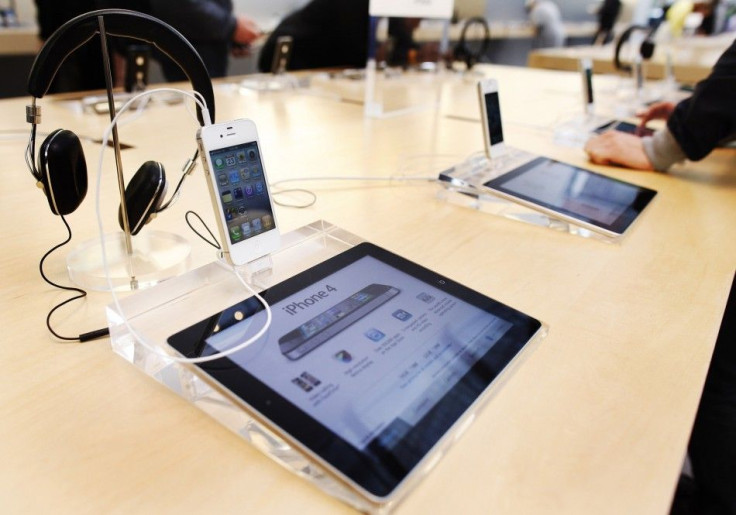 Apple has currently made some strides in the area of high definition (HD) displays for their future mobile devices. The iPhone 5 and iPad 3 are rumored to be producing HD displays that will support a lineup of 1080p movies through Apple TV, possibly hitting the market this fall. Utilizing more powerful hardware, the mobile devices are expected to run iOS 5 which can support 1080p video file output.
High definition films with 1080p are planned to make a debut this fall as Apple is dishing out more convincing clues that HD displays could be integrated in future devices. According to AppleInsider, major film companies have been submitting 1080p movie versions into the iTune store. The rumors could run very well in line with the upcoming new version of AppleTV and iOS 5 which supports HD viewing.
The iPhone 5 may be following close behind but may be playing catch-up after Toshiba released their 4 inch screen smartphone that can play HD videos in 720p a few months ago. Toshiba's 367 pixels per inch density could challenge the iPhone 5 to up the ante in order to align with Apple's future plans of providing HD quality movies on higher density displays.
The increasing number of Android smartphones equipped with more powerful hardware could make HD playback a new standard. The lineup of zippier dual core processor offerings from Nvidia, Texas Instrument, and Qualcomm along with higher resolution display can support 1080p viewing a reality. Apple is prepping the iPhone 5 with an A5 processor that can possible enable 1080p playback in its next generation smartphone. A larger 4 inch screen may also be in the works considering rumors of its edge to edge screen display will be integrated into the phone's design. According to 9to5 Mac, the Cupertino tech company placed selected developers in creating apps that will utilize the faster and more powerful hardware for iPhone 5.
High definition displays are also in development for Apple's third generation iPad tablet. Korean tech companies Samsung and LG are supposedly in talks of providing HD LCD displays for the iPad 3. The display will be high definition with a 2048 x 1536 pixel resolution retina display all packed on a 9.7 inch touchscreen. According to The Korea Times, Apple is currently testing those displays and expects to complete the examinations by the third quarter. Along with the new LCD, a powerful A6 processor running iOS 5.2 can enable watching HD 1080p movies a smooth and engaging experience. According to DigiTimes, the new pixel density display will allow smoother quality images where the human eye won't be able to make out pixels on text or graphics with rounded corners.
Those looking for HD playback on their iPad 2 can be assured that the current dual core A5 processor combined with the upcoming iOS 5 could make this possible. The current iOS 4 only handles 720p playback and appears to be a disappointment for many users seeking a full HD 1080p experience. The new iOS 5 release can quickly change that for current iPad 2 users. The performance and quality of HD 1080p movies on the iPad 2 is questionable due to the screen's resolution, which may not be equipped for proper display.
Both the content and hardware devices to support HD viewing are currently in motion. The scheduled launch of Apple's iTunes lineup of 1080p movies this fall could be well timed if rumors are true about the iPad 3 and iPhone 5 releases later this year.
© Copyright IBTimes 2023. All rights reserved.