Apple HomePod Release Date, Device Features: What's Coming To The Device Post-Launch?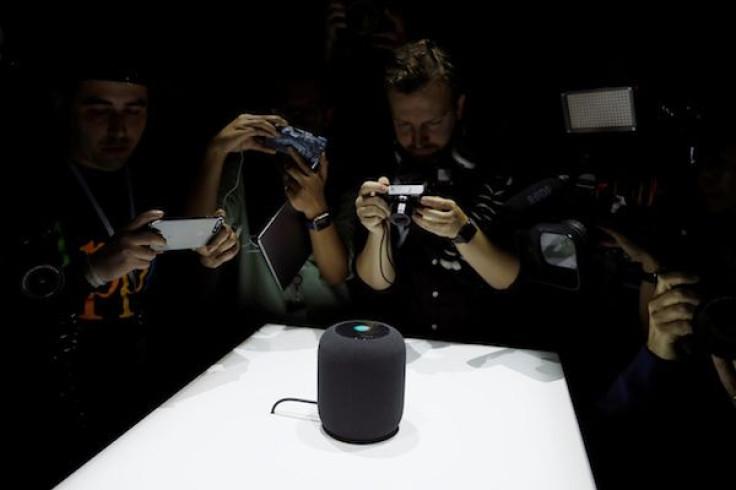 Apple's HomePod is finally arriving in stores on Feb. 9, but there are some features that will not come with the smart speaker out of the box. These features will be rolled out by the Cupertino giant through post-launch updates. In case you are wondering what they are, here's a rundown of the things that are coming to the device after its release.
AirPlay 2 & Multiple Room Support
When Apple Insider had the chance to check out HomePod during the 2017 Worldwide Developers Conference, the news outlet discovered that the device still didn't have multiple room support. The publication was able to connect two HomePods for stereo through its stereo linking feature, but it wasn't able to access multiple room support.
When Apple introduced HomePod, it noted that the new AirPlay 2 will enable users to control their home audio system and the speakers throughout their house. The tech giant even stated that users will find it easy to play a song using a living room speaker and continue listening to it via the speaker in the kitchen or in any room of the house. Unfortunately, this feature will not be available at launch.
AirPlay 2 is slated for release later this year. There's no official rollout date yet. However, sources believe that multiple-room support will only be accessible when the updated feature arrives.
New Siri Features
At the 2017 WWDC, Tim Cook responded to several questions about the HomePod and he hinted at the time that Siri's functionality will be expanded to more than just integration with Apple Music and a couple of other features. Cook then said that one of the advantages of the HomePod over its rivals is Siri's ability to do things from the cloud. He went on to say that they'll be working on a patch based on this.
Siri in the HomePod will not have the ability to respond to questions that are knowledge-based, so maybe Cook was referring to this all along. At launch though, the HomePod's digital assistant will have a bunch of basic uses such as sending a message, setting a timer, providing weather updates, tracking sports events and news, playing a podcast and controlling HomeKit smart home accessories.
Recognition of Multiple Users by Voice
Late last year, Amazon updated its Echo devices to have the capacity to recognize voices of multiple users. What this means is Alexa can differentiate voices of users interacting to it, and the voice assistant will know which account to access for a specific user, as per Engadget.
It appears Apple is also planning to implement a similar feature on its HomePod speaker. Developers who have been deciphering the device's firmware have already found clues suggesting that Siri may indeed get a feature that would allow it to identify users by voice. But the feature will unlikely ship with the smart speaker, so users will have to wait for a post-launch update that would enable this.
Apple is known for releasing products with unfinished software that do not contain all of the promised features. For now, the aforesaid features are the ones that are expected to come to the HomePod speaker post-launch. However, it's possible that there could be other undisclosed features that will be launched weeks or months after the speaker's release.
© Copyright IBTimes 2023. All rights reserved.