Apple Inc. (AAPL) Earnings Preview: Strong Early iPhone 6 Sales Expected While iPads Continue To Decline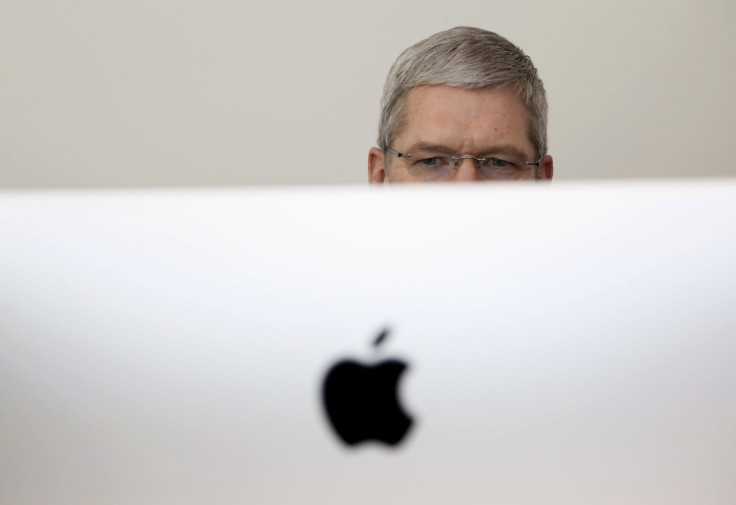 How great was the first weekend of iPhone 6 sales? How badly does Apple Inc. need its new iPads to be a hit? Those are two questions we expect to be answered when Apple releases quarterly earnings tonight.
The announcement comes following a number of new device releases, including the global launch of the iPhone 6 and the iPad Air 2 this fall. Apple's quarter ended Sept. 30, which means we'll get the official word on early iPhone 6 sales. Apple's latest iPhones went on sale in the U.S. and nine other countries on Sept. 19.
Not included in earnings will be any sense of how the iPad Air 2 is doing; those go on sale Thursday. But we will learn how badly the last generation of iPads were doing -- those devices have been in a sales decline for more than a year.
Apple is expected to post earnings of $1.30 per share on $39.8 billion in revenue, compared with earnings of $1.18 per share and $37.5 billion in revenue from the same period in the previous year, according to analysts polled by Thompson Reuters. Profits are expected to increase a modest 4.8 percent, to $7.9 billion, compared with $7.5 billion in the September period from last year.
The strong initial demand from consumers for the iPhone 6 and iPhone 6 Plus is expected to round out revenue estimates from the quarter ending in September. The smartphone topped expectations at launch, with 10 million units sold in its first weekend. Apple reportedly received 20 million preorders for the iPhone 6 in China, which was released on Friday. "These iPhones have become the fastest selling iPhones in history," Apple CEO Tim Cook said on Oct. 16. "This is our biggest iPhone launch ever."
Sales of Apple's iPhones are expected to grow 12 percent, to 37.9 million units, for the September quarter, Goldman Sachs forecasts.
Unfortunately, the story for iPad continues to look worse, as it is anticipated to follow the current trend of declining tablet sales, with a 10 percent drop year over year, to 12.6 million units, according to forecasts by Credit Suisse. The firm projects tablet market growth to reach 447 million units by 2017, but most of the growth may come from tablets costing $200 or less.
Other concerns for the iPad line stem from the release of the larger 5.5-inch iPhone 6 Plus phablet, which some believe may cannibalize sales of Apple's tablets, namely the iPad Mini.
Apple released new iPads on Thursday, including the iPad Air 2, which includes a faster A8X processor, improved screen and Touch ID fingerprint reader -- Touch ID also came to the iPad Mini 3. Additionally, the company slashed prices on the original iPad Mini by $50, further diversifying Apple's range of tablets offered.
Despite seasonal sales spikes predicted for Apple's December quarter, the downward trend with iPad sales isn't expected to change.
Overall tablet market growth is forecast to come in at a disappointing 2.5 percent for 2014, with iPad sales down 13 percent while Samsung sales were up 26 percent year over year in the first six months, according to the latest data from ABI Research.
"The roller coaster ride from the leading two tablet vendors has market watchers looking to other vendors to create sustainable growth," ABI Research Senior Practice Director, Mobile Devices, Content & Applications Jeff Orr, said. "All eyes are on Lenovo as it is one of few to demonstrate consistent growth over the past year."
Year-over-year Mac sales in the September quarter are expected to rise 5 percent, to 4.8 million units, according to Goldman Sachs' forecast. The forecast number is similar to IDC's estimate, which pegs global Mac shipments at 4.9 million units in Apple's fourth quarter.
Apple is scheduled to host a conference call to discuss its fiscal fourth-quarter results at 2 p.m. PDT/5 p.m. EDT.
© Copyright IBTimes 2022. All rights reserved.
FOLLOW MORE IBT NEWS ON THE BELOW CHANNELS