Apple Inc. Is Facing An Uphill Battle With Apple Pay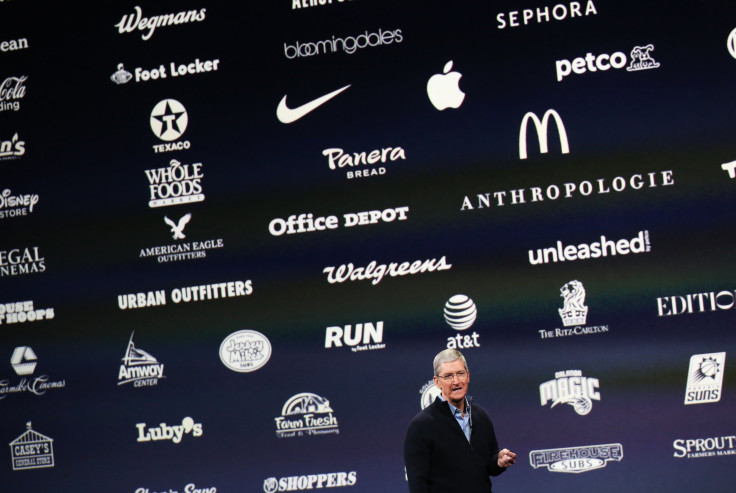 "2015 will be the year of Apple Pay," Apple CEO Tim Cook declared during the company's earnings call in January. But halfway through the year, most of the nation's top retailers say they have no plans to support the mobile payment service.
That's what Reuters found after surveying nearly 100 U.S. top retailers from a list provided by the National Retail Federation. Nearly two-thirds said they had no plans to support Apple Pay this year and less than a quarter currently do. The reasons vary, ranging from lack of customer demand to the cost of the implementing the right technology for it. On the flip side, Apple claims 50 top U.S. merchants are already on board.
"We've spoken to all of the top 100 merchants in the U.S., and about half will accept Apple Pay this year, with many more the following year," an Apple spokesperson told Reuters.
In the case of a handful of merchants, their participation in CurrentC -- a mobile wallet backed by a coalition of retailers led by Wal-Mart -- prevents them from accepting it or any competing mobile wallet until 2016. CVS and Rite Aid were among the merchants that had previously accepted contactless payments, including those from Google Wallet and Softcard. But soon after Apple Pay's launch last year, they disabled the feature on their payment terminals. The exception is Best Buy, which announced in April its plans to support Apple Pay for in-store transactions later this year.
Retailers may already have the cost built-in, as an October deadline looms for them to install payment card terminals that support EMV -- commonly referred to as "chip" cards. In the case of many of these terminals, the near-field communication (NFC) technology used by Apple Pay and Android Pay is already installed.
To be clear, merchants that don't have these "chip" terminals installed can still accept credit cards with magnetic strips. But the in-store liability for in-store counterfeit card fraud then falls on the party -- merchant or bank -- that hasn't adopted it, according to Visa.
Even with the obstacles faced at home, Apple is hoping to expand Apple Pay to countries such as Canada and China. But it also has faced roadblocks in negotiations with Canadian banks and Chinese regulators.
Apple Inc. (AAPL) | FindTheCompany
© Copyright IBTimes 2023. All rights reserved.
FOLLOW MORE IBT NEWS ON THE BELOW CHANNELS