Best Buy To Accept Apple Pay Despite Membership In Walmart-Led MCX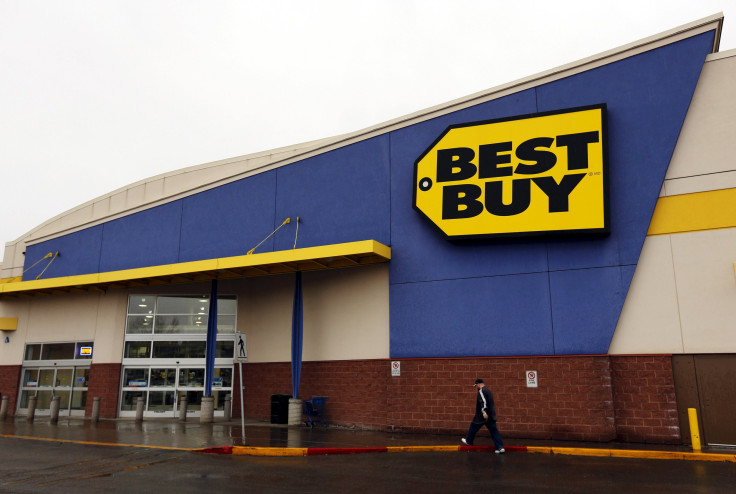 Best Buy said on Monday that it is joining a growing number of retailers that accept Apple Pay. For now, Apple Pay payments will be limited to its own iOS app. But Best Buy plans to accept it for in-store transactions later this year.
"Today's consumers have many different ways to spend their money and we want to give our customers as many options as possible in how they pay for goods and services at Best Buy," the company said in a press release.
By accepting Apple Pay, Best Buy stands in contrast to the rest of the members of MCX (Merchant Customer Exchange) -- a Walmart-led group of retailers planning to launch their own mobile payment system this year, called CurrentC, which eschews the use of credit card networks in favor of store brand cards and linked bank accounts while using QR codes to process transactions. Despite the move, it still remains a member of the consortium.
If that name sounds vaguely familiar, that's because MCX was thrust into the spotlight in October, when some of its member companies -- including CVS and Rite Aid -- disabled the NFC (near-field communication) features of their payment terminals to block Apple Pay from working in their stores. The move also had the side effect of hobbling other payment systems, including wireless carrier backed Softcard and Google Wallet.
While Best Buy started accepting Apple Pay in its iOS app on Monday, its in-store debut is delayed to a later date, which may be due to an exclusivity agreement between MCX and Best Buy that won't expire until summer 2015, according to sources speaking to Re/Code.
Apple Pay, which launched in October 2014, allows iPhone 6, iPhone 6 Plus and Apple Watch owners to pay for in-store transactions by placing their device near a compatible credit card reader. Apple has looked to expand it to countries such as Canada and China, but it has faced obstacles in negotiations with Canadian banks and Chinese regulators.
© Copyright IBTimes 2023. All rights reserved.