Apple's iOS Is Still Getting Crushed By Android In The US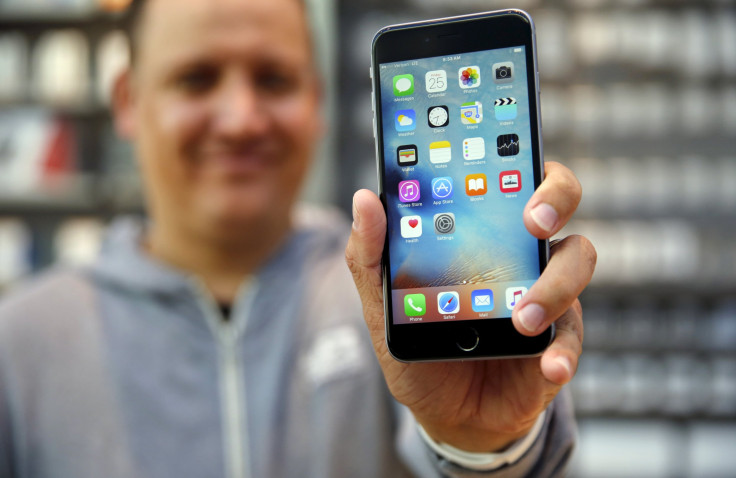 Apple's share of the smartphone market in the U.S. reached a 12-month low during the three month period ending in August, according to the latest data from Kantar Worldpanel ComTech. During that time, its share fell 2.1 percent and was quickly scooped up by Android.
There was also another likely culprit -- customers waiting for Apple to unveil its latest smartphones, the iPhone 6S and 6S Plus. But with both devices now available for purchase, Apple may reverse its share decline in the coming months.
"While a month from now may still be too early to report initial sales numbers for the new models, we can say today that 11 percent of iOS owners told us in August that they plan to replace their current phone in the next three months, and 87 percent of these have told us that Apple is their preferred brand," Carolina Milanesi, chief of research at Kantarworldpanel ComTech, said in a statement.
The story is much different for Apple in other markets where it saw market share gains between two and eight percent.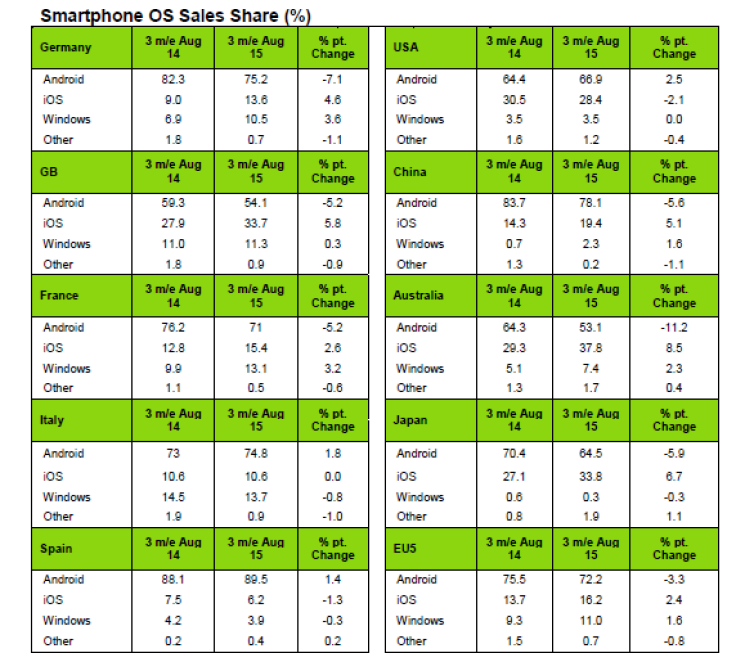 In China, one of Apple's biggest markets, iOS saw its share rise 5.1 percent to a 19.4 percent share, at the cost of Android. During the period ending in August, the iPhone 6 Plus was at the top of the list of best-selling smartphones, according to Kantar.
Apple's success in China may be hampered in the future by the country's slowing buying habits. This year, Chinese smartphone shipments are expected to slow to a growth rate of 1.2 percent, down from 19.7 percent in 2014, according to IDC. That slowdown hasn't seemed to hit Apple's bottom line yet.
"Obviously, I can't predict the future, but our performance so far this quarter is reassuring," Tim Cook said in an email to CNBC's Jim Cramer. "Additionally, I continue to believe that China represents an unprecedented opportunity over the long-term as LTE [wireless data] penetration is very low and, most importantly, the growth of the middle class over the next several years will be huge."
Apple is scheduled to release its fiscal 2015 fourth quarter earnings on Oct. 27, followed by a conference call to discuss the results at 5 p.m.
© Copyright IBTimes 2023. All rights reserved.