Apple iOS 13.2 Beta 2: All Changes, New Features Revealed
Apple has just released the second beta of iOS 13.2, which introduces a slew of new and enhanced features designed to improve the iPhone experience.
What does iOS 13.2 Beta 2 bring to the iPhone? Here's a quick look at the changes and new features the new iOS developer beta brings:
Changes
Apple changed the "Rearrange Apps" option that appears when users use 3D Touch or Haptic Touch on any app icon and renamed it "Edit Home Screen," MacRumors noted. It still works the same way, though.
Delete Apps from Home Screen
Users can now delete apps right from the Home Screen. This is done by using 3D Touch or Haptic Touch the desired app icon, then tapping on the "Delete [app name]" option.
iOS 13.2 also allows users to opt out of sharing their audio recordings to Apple for the purpose of improving Siri. This can be done through the Analytics and Improvements section of the Privacy portion in the Settings app.
iPhone 11, iPhone 11 Pro and iPhone 11 Pro Max users can now change the resolution and frames per second settings of video recordings in the Camera app.
New features
iOS 13.2 beta 2 includes support for the Unicode 12 emoji, which includes accessibility emoji; some fun emoji like a waffle, a service dog and a sloth; as well as interesting emoji like an otter, a ringed planet, pinching hands, and more.
New Emoji Skin Tone Picker
Users will now be able to choose specific skin tones for each person in multi-person emoji. This allows users to customize the multi-person emoji they are sending. The feature, however, is currently limited to the holding hand emojis featuring two people. Emojipedia's Jeremy Burge tweeted a short video showing how the new feature works.
New Siri Privacy Splash Screen
Users who install iOS 13.2 will be greeted with a splash screen that asks them if they want to opt in or out of sharing Siri and Dictation audio recordings with Apple. This will help ease concerns of contractors listening in to Siri conversations.
New Delete Siri History option
A new Siri and Dictation option can now be found in the Siri section of the Settings app. The option allows users to delete all their Siri and Dictation history on Apple's servers.
The new iOS 13.2 beta includes an animation that teaches users how to use the noise canceling features of the new AirPods, 9To5Mac's Guilherme Rambo noted. This confirms earlier reports saying a noise canceling AirPods is coming soon.
New Music App Action Sheet
The new Music app also has a new Action Sheet, iPhoneHacks noted.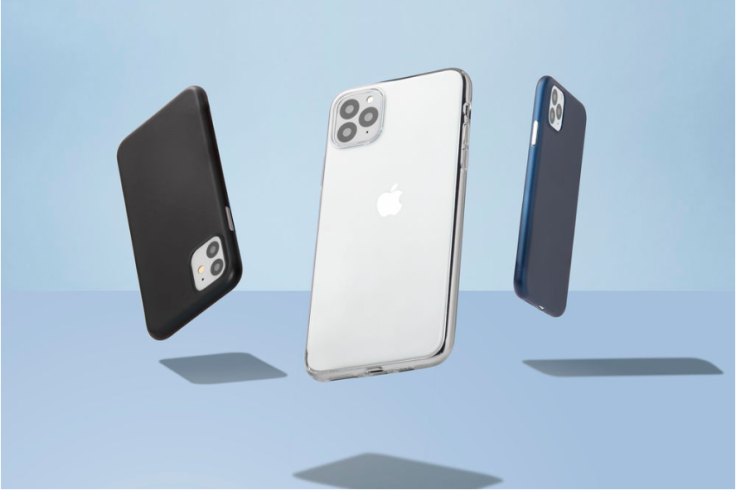 © Copyright IBTimes 2023. All rights reserved.