Apple iOS 7 Disappoints Hacker Pod2g Who Says Design Is 'Awful,' May Switch To Android, Casting A Cloud On Jailbreak's Future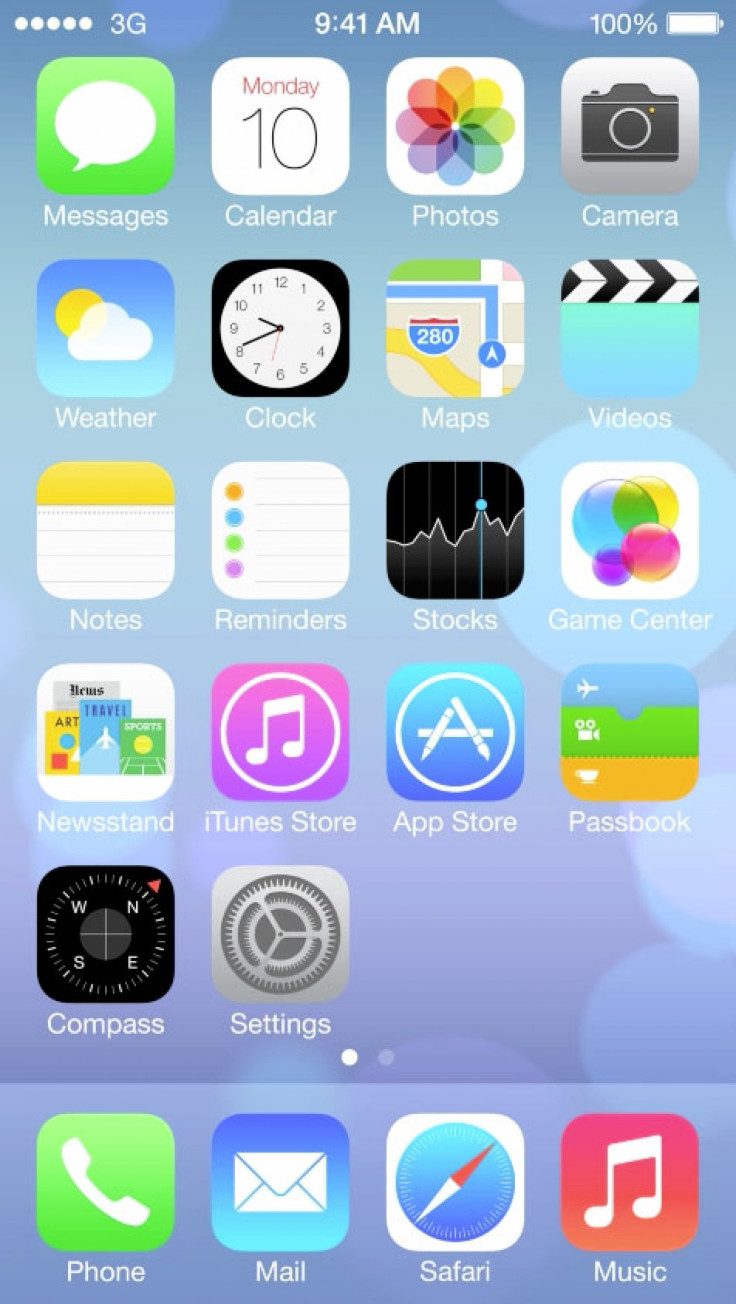 At a time when the iOS 7 beta is being tested by registered Apple developers, a renowned iOS hacker has voiced disappointment over the new design and features of the new operating system, saying he may ditch it in favor of Google's Android.
Ever since Apple unveiled the iOS 7 at the WWDC 2013 on June 10 and seeded the first beta to developers, the new mobile operating system has created a lot of buzz in the tech world, leading many people to both praise and criticize the revamped platform.
On Monday, a new name was added to the list of iOS 7 haters, who said that the new version is not revolutionary.
"I am pretty disappointed by the features I've seen in iOS 7. No revolution here. No big news. Just kid painting," well-known iOS hacker and jailbreak developer pod2g tweeted.
The hacker was so dissatisfied by iOS 7 and its features that he even said that he would consider switching to Android. "After a few days of iOS 7 beta 1 testing, I must admit that I am about to switch to an Android device," he said.
Pod2g criticized the design of iOS 7 as "awful" and said that the OS crashes often and is full of UI bugs.
"iOS 7 design is awful, it's slow, battery life time is the worst ever, it's full of UI bugs and crashes. OK it's beta 1, but still," pod2g tweeted.
As pod2g himself acknowledges that iOS 7 is still in the beta stage, his displeasure over the OS doesn't mean that he is totally giving up on iOS. However, his statement carries weight.
"But with a switch to Android, the possibility exists that the iOS 6 jailbreak, dubbed evasi0n, was the renowned hacker's swan song when it comes to Apple devices… He's not the only one to voice concern about iOS 7 within the jailbreak community, but he's by far the biggest voice to do so." said a report by iDownloadBlog.
Pod2g never liked the closed-structure nature of iOS. Before releasing the iOS 6.x evasi0n untethered jailbreak in February, he even urged Apple to open its system and make iOS 7 more liberal to allow "tweaks and mods."
There is still a possibility that pod2g could change his mind after examining the next iOS 7 betas in coming days. But, if the hacker sticks to his words and abandons the iOS altogether, his absence from the scene will deliver a huge blow to the jailbreaking community.
© Copyright IBTimes 2023. All rights reserved.