Apple iPad 2 will hit stores in 25 countries on Friday; Asia should wait till April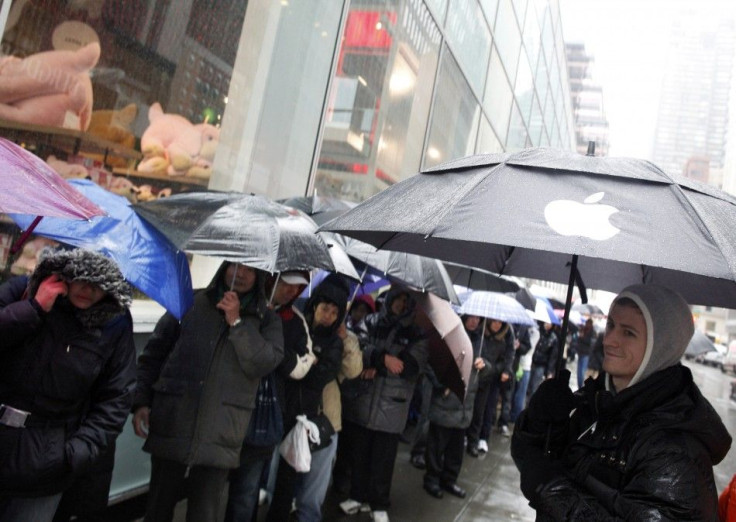 Apple said on Tuesday the new version of its game-changing tablet, the iPad 2, will go on sale in as many as 25 countries this Friday, putting an end to speculation over the device's international launch and rumors about possible supply constraints.
The iPad 2, which Apple calls the second-generation of its third post-PC device, will be available at Apple retail stores and select Apple authorized resellers at 5 p.m. local time, and online through the Apple Store beginning at 1 a.m., the company said in a statement.
The countries where the device will be available are Australia, Austria, Belgium, Canada, Czech Republic, Denmark, Finland, France, Germany, Greece, Hungary, Iceland, Ireland, Italy, Luxembourg, Mexico, Netherlands, New Zealand, Norway, Poland, Portugal, Spain, Sweden, Switzerland and the UK.
Apple said the iPad 2 with Wi-Fi will be available for a suggested retail price of $499 (US) for the 16GB model, $599 (US) for the 32GB model, $699 (US) the 64GB model.
The iPad 2 with Wi-Fi + 3G will be available for a suggested retail price of $629 for the 16GB model, $729 for the 32GB model and $829 for the 64GB model, it said.
Apple also said all models of iPad 2 will be available in Hong Kong, Korea, Singapore and additional countries in April.
The iPad 2 features an entirely new design that is 33 percent thinner and up to 15 percent lighter than the original iPad, while maintaining the same stunning 9.7-inch LED-backlit LCD screen, according to Apple.
It also features Apple's new dual-core A5 processor, a front-facing VGA camera for FaceTime and Photo Booth, and a rear-facing camera that captures 720p HD video. Though it is thinner, lighter, faster and packed with new features, iPad 2 still delivers up to 10 hours of battery life that users have come to expect.
The iPad 2 had hit stores in the U.S. on March 11, and the device as sold out at many outlets immediately.
© Copyright IBTimes 2023. All rights reserved.