Apple iPhone 11 May Be Foldable, Compete With Samsung Galaxy X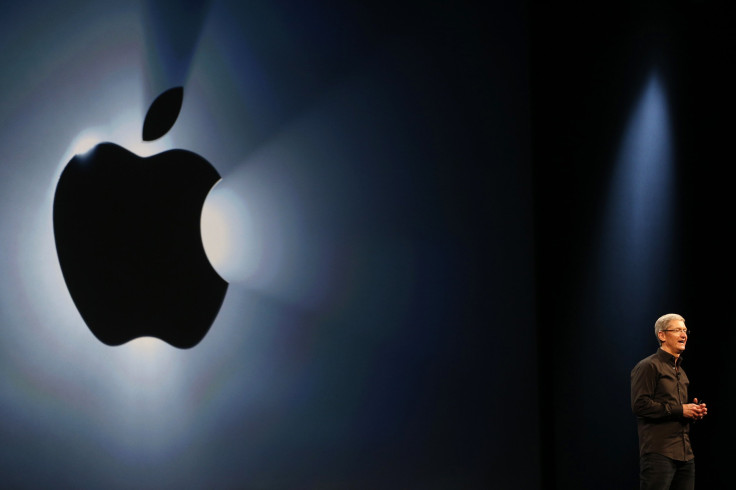 While bezel-less phones were the leading trend of 2017, smartphone companies could step up their game and come up with foldable displays for their phones in 2018. The leading smartphone players seem to have their own plans for phones with foldable displays.
While Samsung has been rumored to be working on a foldable smartphone for long, it is expected to finally release one in 2018. According to the rumors, this phone might be the Samsung Galaxy X and release alongside the Samsung Galaxy S9. The buzz around the device has recently got stronger. It seems Apple has jumped into the fray — the company filed a patent with the U.S. Patent and Trademark Office on Thursday.
Here's how the patent describes the device: "An electronic device may have a flexible portion that allows the device to be folded. The device may have a flexible display. The flexible display may have a bending region that allows the display to bend along a bend axis when the device is folded."
According to Redmond Pie, the company is expected to employ three display technologies in designing the device — LCD, OLED, and MicroLED. Apple has been using LCD display technology for a decade and recently switched over to OLED for the iPhone X. MicroLED is a new flat panel display technology which consists of microscopic LED forming individual pixels.
Here is how the arrangement could work, according to the patent.
"Display may include an array of display pixels formed from liquid crystal display (LCD) components, an array of electrophoretic display pixels, an array of organic light-emitting diode display pixels, an array of pixels formed from crystalline semiconductor light-emitting diode dies (sometimes referred to as micro-LEDs), an array of electrowetting display pixels, or display pixels based on other display technologies,"
This entails that the different panels could serve different purposes — the OLED Panel could form the main display with all the main functionality such as calling and messaging, while a secondary LCD panel could serve for notifications and time etc. Another display could be used for camera imaging. How apple ties these together in a foldable display paradigm is what remains to be seen.
The company could be partnering with LG to develop foldable displays. LG has showcased its foldable display technology at trade shows in the past.
There are two concepts of foldable displays doing the rounds — one being a display that can be rolled around like a newspaper, and the other being displays that can combine to become one single display, like a book. The second kind of foldable display seems more probable since device makers will only have to design dual-screen devices that can fold out like flip phones. Dual-screen devices such as the Yotaphone 3 already exist.
There is no confirmation that this device could be launched next year. However, if Samsung launches a foldable device in the near future, chances are that Apple follows up with one soon after.
© Copyright IBTimes 2023. All rights reserved.