Apple iPhone 4S Review: It Talks the Talk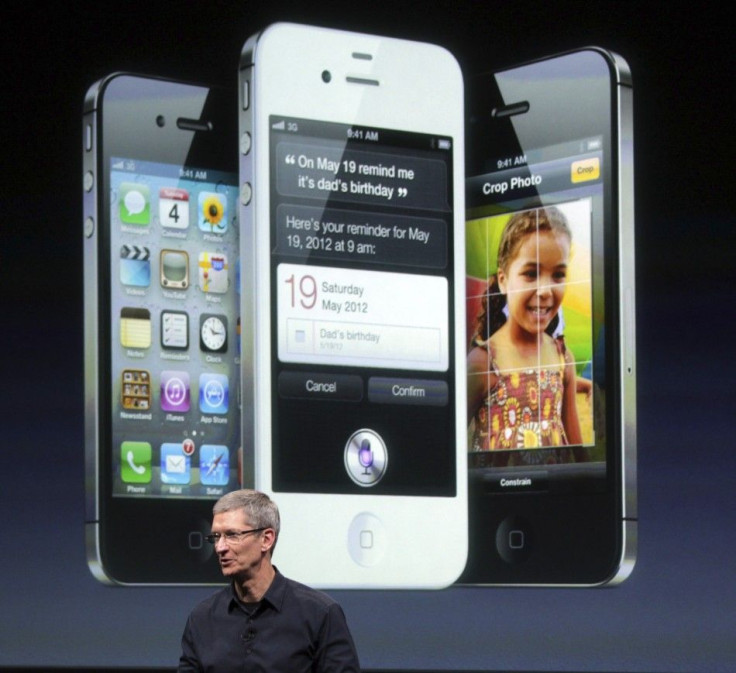 At first glance, the Apple iPhone 4S is no different from last year's model. It has the same dimensions, the same relative weight and the phone's screen and camera have no drastic changes or alterations. The 4S is not a wildly new phone; it is, however, the fully realized version of the iPhone 4.
Immediately, the first major difference in the 4S that jumps out is the speed. Thanks to the dual-core A5 chip, which was first featured in the iPad 2, apps open and close almost instantaneously and are much more responsive overall.
Surfing the Web on Safari is much faster than on old iPhone iterations. Whether you type in an address or search via Google, Safari typically yields full results between five and 10 seconds. However, the speeds on the iPhone 4S pale in comparison to Verizon Wireless's 4G LTE service. The speed is good, but it doesn't take long to realize that the iPhone 4S's most revolutionary feature is Siri, the phone's voice-activated personal assistant.
Siri isn't perfect, but for a beta release, it's extremely accurate, helpful and fun, to boot. It dictates e-mails, texts, and notes, it sets alarms and reminders, calls friends, plays songs, surfs the Web, and best of all, it offers plenty of clever pre-programmed responses. It also doesn't require any training to comprehend your voice commands; once the 4S is activated, Siri is too.
Owners will want to spend time with Siri to find out what it knows and doesn't know, but in fact, there's little Siri doesn't know. It's a brilliant system that listens for both key words and context. Scheduling and rescheduling the same event is a breeze compared to inputting it manually and asking Siri tough questions is incredibly fun. For instance, when asked, When will Sheryl break up with her boyfriend? Siri replied, I don't know the right time Sheryl should break up with her boyfriend. If Siri doesn't retrieve the information you want, it can send you to the Web where there might be an answer.
The camera also got a big overhaul in this year's iPhone. Thanks to a custom lens and a larger aperture, individual snapshots look much brighter and crisper. Photos look beautiful, but even more stunning is video. The camera records 1080p HD video at 30 frames per second and automatically stabilizes any unwanted motion caused by shaky hands, which works very well. Shakiness is minimized when you move the camera slowly instead of jerking it around. It's a great feature, especially since so many movies made on prior iPhones looked like The Blair Witch Project.
Of course, the iPhone 4S comes pre-loaded with Apple's latest mobile operating system, iOS 5, which was released on Wednesday for iPhone, iPad, and iPod Touch users. The new OS has over 200 new features, including an organized notification system, a free BBM-type text messaging service for iOS users called iMessage, an overhaul of Safari, a new camera interface, parental controls, deep Twitter integration, new lifestyle apps and a system for wirelessly syncing apps, documents, calendars, contacts and photos called iCloud.
All of the iOS 5 features work even faster on the iPhone 4S than they do on the 4, but if there is one drawback at all, it's that iCloud is limited to Apple products only. Also, if you want your photos to be shared across all your iOS 5 devices, users must attain a version of iPhoto 9.2 for the Mac, which can only be accessed by purchasing iLife '11 for $49.
CONCLUSION
The iPhone 4S may not be the best, most groundbreaking phone ever, but it is easily the smartest.
The original iPhone, released in June 2007, sought to make life easier by combining a phone with a camera with an iPod. Each new iPhone has capitalized on the last one to make the phone experience even easier. The iPhone 4S, however, really puts consumers in the driver's seat by giving them the tools they need to achieve greater productivity and success.
The phone is faster and more powerful, but the real reason the iPhone 4S is the smartphone to beat is because of Siri.
Apple wants the entire world to use its phones, and Siri is the key to global accessibility. The software can hear, understand, and deliver abstract or context-sensitive questions in five natural languages (more coming soon), thus tailoring itself to each individual user. Siri is also a hands-free platform, which makes it an excellent solution for drivers and people with visual and learning disabilities.
The iPhone 4S realizes that humans aren't perfect, and Siri aims to supplement the user's knowledge with some of its own. The feature is as helpful as it is fun to play with, and it gives the iPhone 4S a depth that other smartphones never had. We would all be more productive if we each had our own personal assistant, and thanks to Apple, now we can.
FOR FREE to continue reading
✔️ Unlock the full content of International Business Times UK for free
offer available for a limited time only
✔️ Easily manage your Newsletters subscriptions and save your favourite articles
✔️ No payment method required
Already have an account?
Log in
© Copyright IBTimes 2023. All rights reserved.