Apple iPhone 4S vs. Samsung Galaxy S2: Comparison of iMessage and ChatOn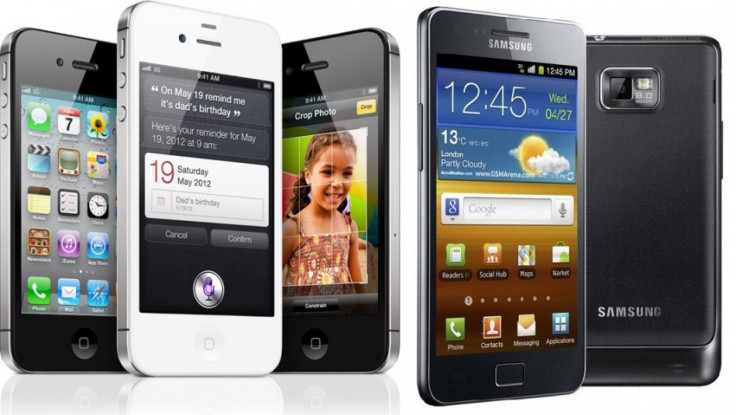 In the wake of Apple Inc.'s launch of its iOS 5, Samsung has responded by making its ChatOn application available in the Android operating-system market. It thus could challenge at least one feature of Apple's new OS, iMessage.
ChatOn is an instant-messaging application that allows users to send and receive texts, group chats, or group messages, as well as to send or receive picture, video, audio, and other files. The free application is now available at Google Inc.'s Android Market. To activate it, a user needs only to send his or her mobile number to receive a verification code. However, some users are reporting Samsung has been slow to send out the necessary codes.
ChatOn is available in 120 countries and 62 different languages. The messaging app is similar to Apple's iMessage and Research In Motion Ltd.'s BlackBerry Messenger (BBM). Unlike the Apple and RIM services, however, ChatOn is designed to eventually work with all mobile phones and even computers (via a Web client). ChatOn currently works on Android, Samsung's mobile OS Bada, and some Samsung feature phones.
The smartphone version of ChatOn supports both one-on-one and group chatting. Along with photos and videos, a user can share locations, contacts, and calendar appointments. A user also can create animated messages that contain images, drawings, or background music. In addition, there is an interaction rank that tells him or her how often each user talks to different listed contacts.
In contrast to ChatOn, iMessage is available only on Apple devices. Basically, iMessage is identical in function and purpose to RIM's popular BBM service. It is like a live chat room between different users, allowing for real-time interactions without using any text messages. Unlike a BBM user, an iMessage user does not need anybody's personal identification number to send him or her messages. Apple's app immediately detects when the person the user is texting has iMessage enabled, and, in default mode, it will send text as an iMessage any time it can.
© Copyright IBTimes 2023. All rights reserved.