Apple iPhone 5 Release Date: Yet Another Proof Of September 21 Launch As AT&T Announces Vacation Blackout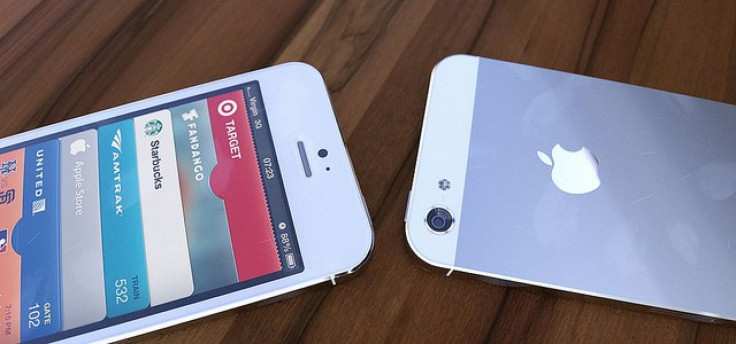 Although Apple is still mum about the release of its next generation iPhone, the so-called "iPhone 5," it has already become a foregone conclusion, thanks to a lot of leaked information that the popular smartphone will be introduced September 12 and will be made available in stores from the following Friday, September 21.
So far, many sources apparently have confirmed that the Cupertino tech giant is indeed going to unveil the upcoming iteration of its flagship smartphone in mid-September -iMore's initial report in favor of the highly rumored release timeframe and last week's report on blacked out vacation dates for Verizon employees are to name a few.
Providing even more evidence of a September release for the Apple iPhone 5, TechCrunch reported Sunday, citing an unnamed AT&T sales representative, that just like Verizon, AT&T also has vacation blackout in place for its employees from Sept. 21 to Sept. 30.
"We've received yet another bit of evidence confirming the next iPhone's September 21 launch," said the report. "According to an AT&T sales rep, AT&T staff has been given a vacation blackout from September 21 to September 30, just like Verizon employees. Our source also mentioned that blue carrier employees are undergoing training for an 'iconic release'."
"Sounds like the next-gen iPhone to me," said Jordan Crook of TechCrunch.
iDownloadBlog noted that since a number of new Apple devices are expected to be unveiled in September, that "iconic release" could be something else, instead of being iPhone-related.
However, AT&T's vacation blackout dates perfectly match with those of Verizon's, and this essentially hints that whatever the device is, it will be launched on both carriers at the same time.
Couple of weeks back, BGR came up with a report, in which it said that AT&T was preparing for the launch of Apple's next iPhone in the third or fourth week of September. That said, banning employees from taking vacation is an indication clear enough that a major phone is about to launch, Cult of Mac reported.
Claimed Assembled iPhone 5 Front Panel With Home Button, Front Camera Leaked
Meanwhile, yet another new set of photos, claimed to be of a completely assembled front panel of the iPhone 5, hit the web Sunday.
Highlighted by Apple.pro (Google translation), the new photos were posted to a Photobucket account, which, according to MacRumors, previously posted photos of measurements showing that the new iPad 3 would be thicker than the iPad 2.
The same Photobucket account also posted the first leaked photo of the next-generation iPhone front panel in white.
The new photos showed that the LCD was attached to the front panel and the home button was installed and secured by a metal bracket. The photos also showed the shielding frame and the front-facing camera installed at the back of additional shielding.
The next Apple iPhone is expected to come with a larger 4-inch screen with in-cell touch technology, uni-body design and a smaller 9-pin dock connector.
iPhone 5 is likely to run on iOS 6, which would be completely scalable to a larger 640 x 1136 display. The device is also highly rumored to be powered by a much-improved processor.
Other much talked-about iPhone 5 features include 4G LTE technology, Near Field Communication (NFC), 1GB RAM, improved Siri, liquidmetal casing, an 8 megapixel (or even higher) rear camera, a 2 megapixel front-facing camera for video chatting and a much-improved battery life.
Must Read:
Android 4.1 Jelly Bean OTA Update For Samsung Galaxy S3 T-Mobile Variant Leaked
Apple Vs. Samsung Lawsuit: How The Tech Giants Responded To The $1 Billion Verdict [Full List Of Infringed Products]
Apple iPhone 5, iPad Mini Release Date Rumors: Will They Share The Same Stage?
© Copyright IBTimes 2023. All rights reserved.