Apple iPhone 5S Rumors: Release Date Set For Mid-September? iPhone 6 To Launch Weeks Later?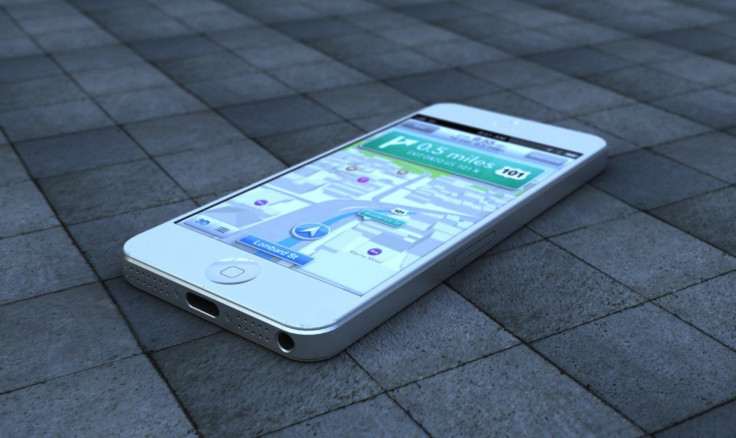 It's been six years since Steve Jobs debuted the original iPhone in June 2007, but for the phone's first five years, Apple had chosen to release only one new iPhone model each year, as opposed to its competitors, which have sought to release as many smartphone models as possible each and every year.
In 2013, Apple will reportedly break from tradition and release two new iPhone models for the very first time -- the sixth-generation iPhone called the iPhone 5S, and a completely new "low-cost" iPhone model aimed at emerging markets, to be called either iPhone Light or iPhone 6. But while the degree of rumors surrounding the iPhone 5S and iPhone 6 indeed point to two individual release dates this year, the key question is not a matter of what or why, but when. Apple will never release product details before they're officially unveiled, but given the timetable announced for Apple's redesigned mobile operating system iOS 7, we fully expect to see Apple's big iPhone launch coincide with the release date schedule of iOS 7 -- specifically in mid-September.
Apple iPhone 5S, iPhone 6 Release Date: How Did We Arrive At This Conclusion?
Before we talk iPhone, let's quickly talk about the release date of iOS 7. In 2012, iOS 6 was introduced June 11 and saw its release date on Sept. 19 -- exactly 100 days after its unveiling. We don't think Tim Cook wants to mess with the successful Apple formula left behind by Steve Jobs, so we believe Apple will again follow this iOS release timetable by launching iOS 7 exactly 100 days after its introduction, on Sept. 18.
That said, Apple would never release its newest iOS without some new hardware to go with it. This is why we fully expect Apple to release the iPhone 5S just two days after the release date for iOS 7, on Sept. 20; the iPhone 5S would likely be introduced an event one week prior to its release (as well as the release date of iOS 7) on Sept. 10. For the low-cost iPhone 6, Apple may wait a week or two to release its cheaper iPhone alternative, on either Sept. 27 or Oct. 4 -- the latter date would coincide with the two-year anniversary of the iPhone 4S, and nearly two years to the day when Apple lost its co-founder Jobs to cancer, but Apple would simply split the release dates of its two iPhones to prevent major crowds at its retail stores.
Once Apple has all its iPhone products out of the pipeline, we believe Apple will hold another event in October to release new iPads, including a redesigned full-size iPad and an iPad mini with Retina display, but possibly some surprises too -- potentially some major changes to Apple TV, but maybe, just maybe, Apple will finally unveil its highly rumored, highly anticipated smartwatch called iWatch.
Apple iPhone 5S Release Date Coming: What's New In This Year's Model?
By all accounts, the iPhone 5S will look identical its predecessor the iPhone 5, with the exception of a few cosmetic changes. Apple has reportedly adopted dual-LED flash for its rear-facing camera, which means that circular flash is now pill-shaped, and many believe the iPhone 5S camera has been improved from the 8-megapixels in the iPhone 5, likely to 12-megapixels. Photos leaked to Apple news site MacRumors in mid-June claiming to be the iPhone 5S, which show off some of these reported features as well as unique identifiers related to the iPhone 5S components, lead us to believe the iPhone 5S photos are indeed legitimate and the phone is preparing for its September release date.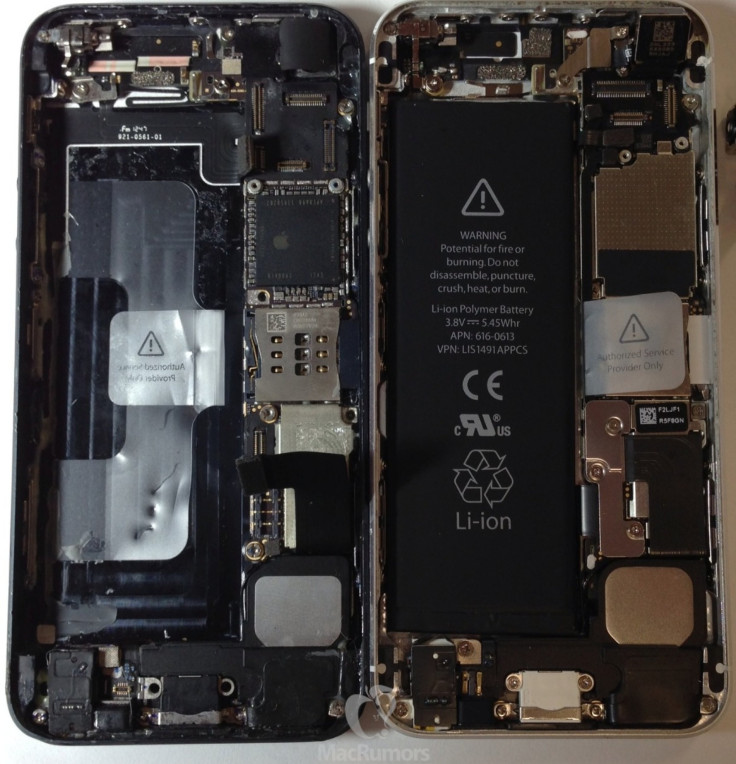 Inside, the iPhone 5S is expected to operate just like the iPhone 5, but the specs have been modified in a number of ways to make room for new features. According to another leaked image of the iPhone 5S from the same source, the phone's logic board has a slightly narrower profile to allow more space for new components and connectors, and Apple has improved its Apple-built CPU from an A6. But since the leaked image shows a nameless Apple-built chip (likely an intentional move by Apple to prevent leaks, since the new chip would make this phone a dead giveaway), we're predicting this CPU is a new A7 chip designed by Apple and introduced for the first time on this phone. The iPhone 5S has also reportedly received an upgrade in the battery department, from the iPhone 5's 5.45 Whr capacity to a higher capacity of 5.92 Whr.
But the biggest new feature inside the iPhone 5S, by all accounts, is said to be the integrated fingerprint sensor embedded directly in the "home" button, which will likely replace the need for entering usernames and passwords again and again on your phone. This fingerprint sensor -- courtesy of Florida-based AuthenTec, which was urgently acquired by Apple last July -- makes a great deal of sense on the iPhone 5S: The iPhone has always had one button, so the fingerprint's sensor makes sense, but Apple knew fingerprint sensing technology would be a hit with consumers a long time ago, so the company invested millions of dollars to start implementing this technology as soon as possible.
The iPhone 5S Sounds Great, But What About That Cheap iPhone 6?
When it comes to the iPhone 6, Apple is reportedly pursuing its same strategy used for the iPod Touch, which is to release a low-end version of the popular iDevice with all of the same important features, but without some of the bells and whistles, and at a much lower price point. Apple released its cheapest, thinnest, most basic iPod Touch in May, likely foreshadowing its strategy with the release of iPhone 6.
The iPhone 6, according to iLounge editor-in-chief Jeremy Horwitz, is a "cross between the iPhone 5, the fifth-generation iPod touch, and -- wait for it -- the iPod classic." With its 4-inch screen like the iPhone 5, a tapered bottom like the latest iPod touch and a rectangular shape like the iPod classic, the low-cost iPhone 6 is said to be substantially made from plastic, but feature a hybrid chassis made of both plastic and metal. The right side of the iPhone 6 features a flat, centered SIM card tray like the iPhone 5, with the locations of the camera, microphone and rear flash in similar locations to the latest-generation iPod touch.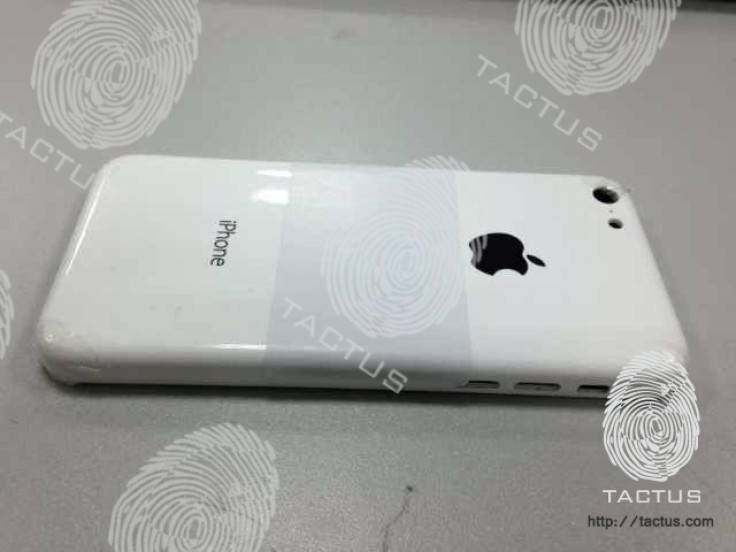 But Apple's choice to release the iPhone 6 isn't about bold design; it's about an iPhone that's inexpensive to make and cheaper to sell. Apple will release the iPhone 6 globally, marketing it differently from its main iPhone line by allegedly releasing the iPhone 6 in a variety of candy colors (again like the iPod), but the company will reportedly focus on driving this phone into emerging markets such as India and China. Of the two developing markets, China is Apple's largest after the U.S., and Apple has many times tried to strike a deal with China Mobile Ltd. (NYSE:CHL), the largest telecommunications carrier in the world, with 703 million subscribers. If Apple is successful in selling the iPhone 6 on China Mobile, the iPhone 6 will be the first iPhone to release with TD-LTE frequency capabilities. Apple clearly wanted to close the deal early in 2013: On Jan. 10, Apple CEO Tim Cook visited China Mobile headquarters to meet with Chairman Xi Guohua to discuss "matters of cooperation."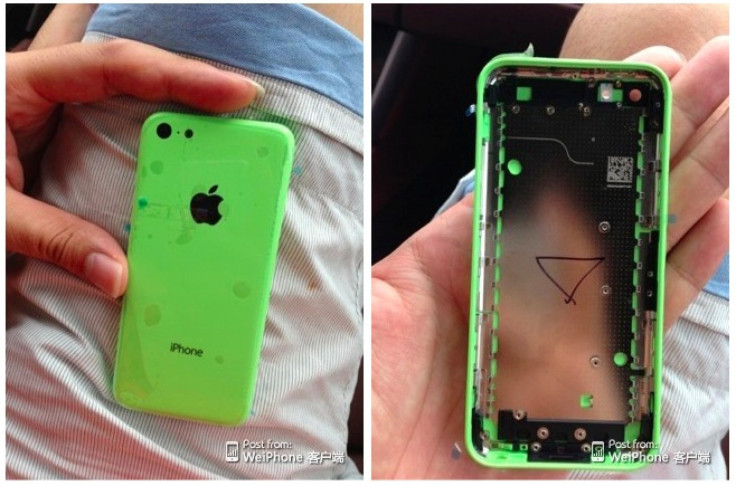 We expect Apple to unveil the iPhone 6 simultaneously with the iPhone 5S in September to coincide with the release date of iOS 7, but release the two new iPhone models on two separate dates to avoid heavy lines at its physical retail stores. What do you think? Does this release timetable for iPhone 5S and iPhone 6 seem reasonable to you? Strike back in the comments section below.
© Copyright IBTimes 2023. All rights reserved.