Apple iPhone 6, iPad Air 2 Rumors: Both Devices, Along With iPad Mini 3, Could Feature Touch ID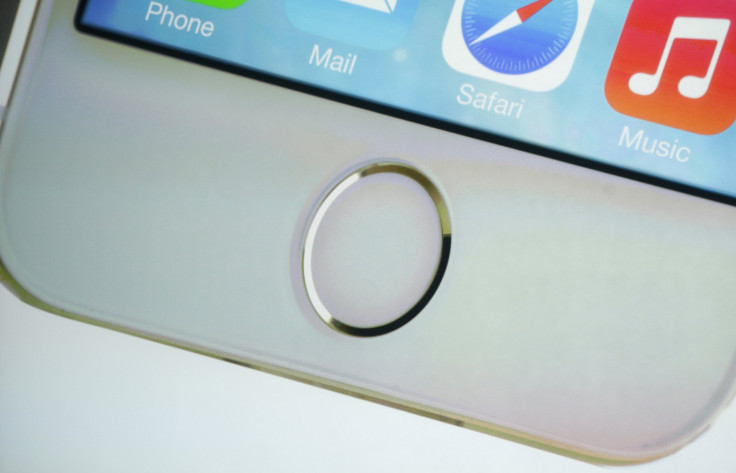 The Touch ID fingerprint scanner, found in the current iPhone 5s, could no longer be an iPhone-exclusive feature as Apple Inc. (NASDAQ:AAPL) is expected to introduce the biometric sensor on all new iOS devices in 2014, except for the iPod touch, according to an analyst.
Ming-Chi Kuo, an analyst at KGI Securities, said in a new research note that Apple could include Touch ID across all new non-iPod iOS devices this year, including the iPhone 6, the iPad Air 2 and the iPad mini 3 with Retina display. Kuo's latest prediction reiterates his earlier claims that Apple's next-generation iPads in 2014 would feature Touch ID.
"Apple's Touch ID module should see shipments soar 233% in 2014. We believe every new iOS device launched this year will be equipped with Touch ID, including 4.7" and 5.5" new iPhone 6, iPad Air 2 and iPad (mini 3) with Retina display," MacRumors quoted Kuo as saying. "Considering shipments of new products and iPhone 5S sales last longer than in 2013, we forecast unit sales of the fingerprint sensor module to grow 233% to 120mn for 2014."
According to Kuo, Apple could change the Touch ID module design by replacing previously-used chemicals with tin in order to enhance durability. To manufacture the new fingerprint sensors, the iPhone-maker is expected to stick with Taiwan Semiconductor Mfg. Co. Ltd. (NYSE:TSM) and its subsidiary XinTec.
In addition, Advanced Semiconductor Engineering Group and Sharp Corporation (TYO:6753) will be responsible for the module itself while welding equipment is expected to be provided by Japan Unix through Taiwanese agent Sunnic, AppleInsider reported.
It was reported earlier this month that TSMC had already provided the first batch of Touch ID fingerprint sensors that would be used in the iPhone 6, iPad Air 2 and iPad Mini 3.
A report in January said that TSMC would begin production on the new Touch ID sensors in the second quarter of this year with a new 12-inch fab processing method. However, another report in February contradicted the news, claiming that TSMC would be using the same 8-inch processing method used for the iPhone 5s.
Apple is rumored to release two models of the iPhone 6, featuring 4.7-inch and 5.5-inch displays. The 4.7-inch iPhone 6 could come with a resolution of 1136x640 pixels, while the 5.5-inch model could sport a resolution of 1740x960 pixels.
© Copyright IBTimes 2023. All rights reserved.