Apple iPhone 6 Release Date May Fall In Mid-September With iWatch Close Behind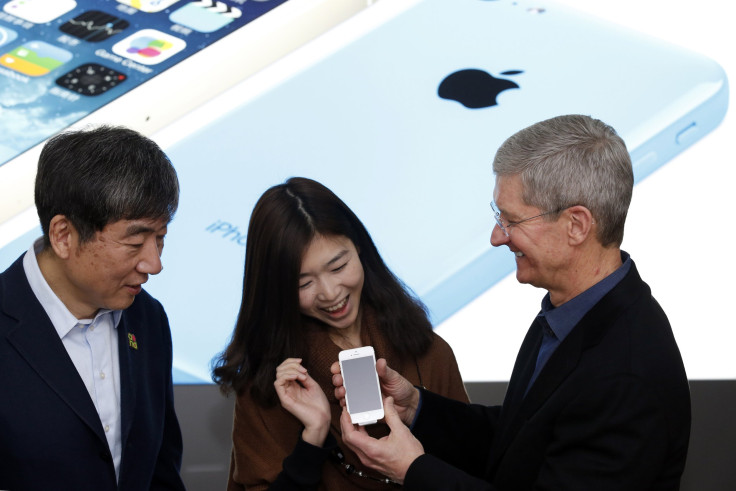 Another day, another iPhone 6 release rumor: Apple Inc. (NASDAQ:AAPL) is planning to unveil the much-anticipated smartphone at a keynote presentation in mid-September while providing more details about iOS 8, Apple's next generation mobile operating system, reports 9to5Mac.
Depending on the progress of manufacturing and other unforeseen issues, Apple expects to hold the event in the second or third week of September, sources familiar with the plans told 9to5Mac. But at this time, those plans have yet to be finalized.
Apple is expected to debut its highly rumored 4.7-inch iPhone 6 at the keynote launch event. However, it's unknown if the 5.5-inch iPhone 6 will make an appearance, as analysts have noted that the larger iPhone 6 may have run into production issues that could potentially delay the model until early 2015.
While purported parts of the iPhone 6, such as sapphire screens, camera sensors and more continue to leak out of factories in China, few details are currently known about the entire device.
However, the iPhone 6 is rumored to sport the successor to the A7 processor -- the 2GHz A8 -- along with 2GB of RAM.
Apple continues to test beta builds of iOS 8 as development continues on the OS, which is expected to be completed sometime in August. But two more beta versions are expected to be released on August 4 (iOS 8 beta 5) and August 15 (iOS 8 beta 6) according to BGR. Apple's iOS 8 is expected to contain a number of changes and improvements, including a new Health app, messaging upgrades, notifications tweaks and support for custom keyboards.
In addition to the September iPhone 6 keynote launch event, Apple is said to be in the planning stages for an October event that may showcase the iWatch, Apple's rumored entry into the wearable technology market. The rumors of an upcoming iWatch were reinforced on Tuesday after the U.S. Patent and Trademark Office granted Apple a patent for a "wrist-worn electronic device," referred to as "iTime."
On Tuesday afternoon, Apple reported its Q3 FY earnings, pulling in $37.43 billion of revenue, just under analysts' expectations. Apple sold 35.2 million iPhones in the third quarter, which CFO Luca Maestri noted was still a high number "despite new product rumors."
"Our record June quarter revenue was fueled by strong sales of iPhone and Mac and the continued growth of revenue from the Apple ecosystem, driving our highest EPS growth rate in seven quarters," Tim Cook, Apple's CEO said. "We are incredibly excited about the upcoming releases of iOS 8 and OS X Yosemite, as well as other new products and services that we can't wait to introduce."
© Copyright IBTimes 2023. All rights reserved.